Your audience's experience isn't limited to the auditorium – build upon a comprehensive portfolio of performance loudspeakers and extend your visibility and control to the entire venue. Take advantage of industry-leading power amplification, flexible AV routing, intuitive control and robust processing to deliver a singular Q-SYS experience to your patrons.
Q-SYS Performing Arts Features

Deliver the Right System
A broad loudspeaker portfolio enables customized Q-SYS audio solutions in your performance space and beyond.

Confidence & Predictability
Rest easy! Your performance spaces can automatically return to a default state, from lighting presets, camera, HVAC settings and audio levels.

Background Music Distribution & Paging
Whether it's the lobby, auditorium or the entire venue, you can distribute music to specific areas while providing playlist and track controls to your Q-SYS user control interface. Additionally, Q-SYS lets you send live or pre-recorded messages wherever they need to be heard.

Live Event Streaming
If you want to reach a bigger audience for your events, connect a PC via USB to Q-SYS and stream video and system audio feeds to any major web broadcasting platform.
Example Diagram
Performing Arts Components
Performing Arts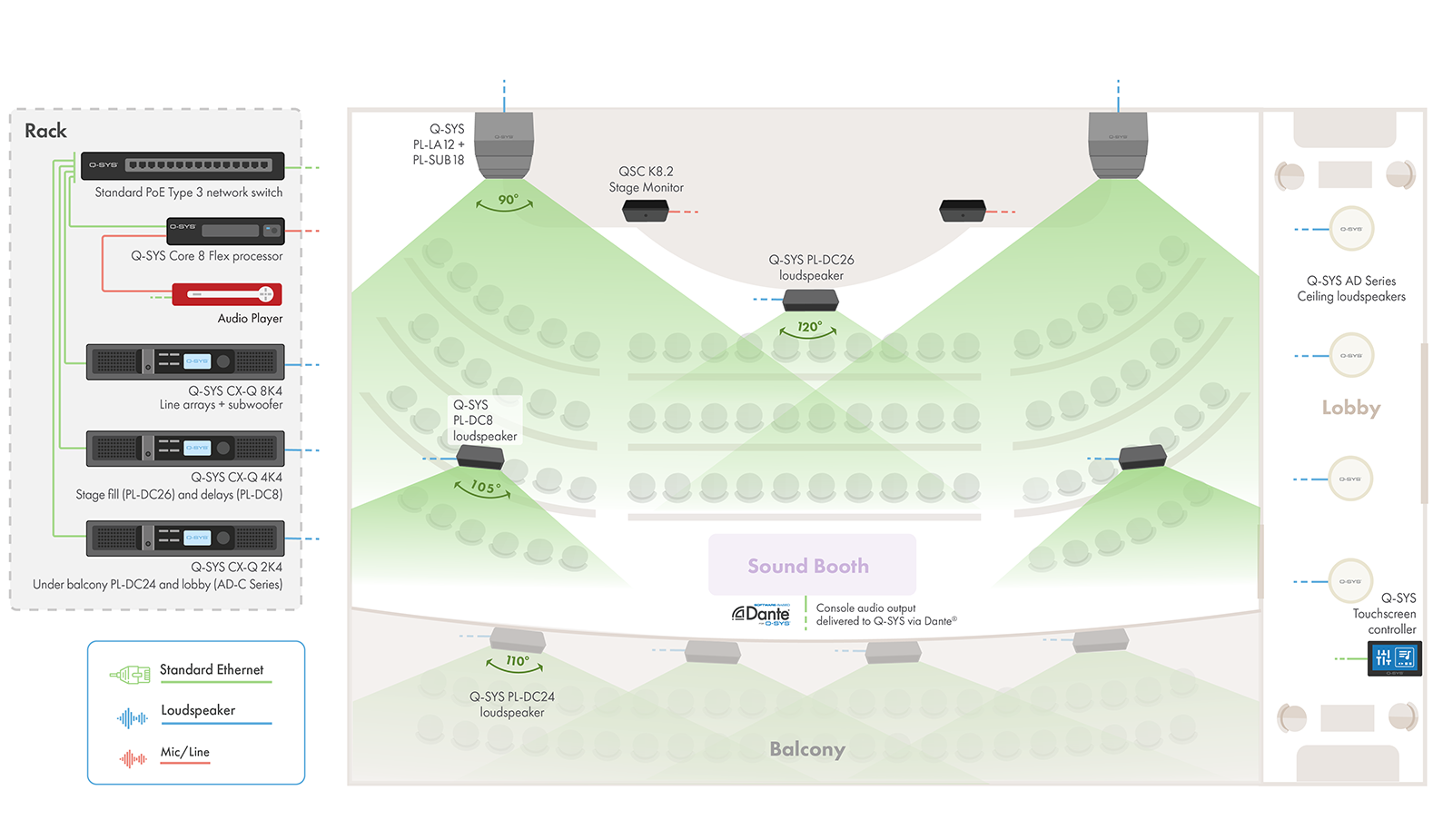 Royal Theatre
Learn how Vancouver Island's largest performance theatre selected Q-SYS for network audio and control.