Q-SYS Vision Suite with Seervision - Deep Dive + Demo
This demo provides a real-time, far-end demonstration of this collective collaboration technology, showcasing the integration of AI-based presenter tracking technology, advanced PTZ camera technology, audio-based multi-camera switching and preset recall, and vision-based room automation & control. Through practical application scenarios and use-cases, we'll show you how this holistic intelligent video suite can deliver a best-in-class immersive experience for collaboration.
Available Dates:
Tuesday, December 13, 2023 at 2PM (London)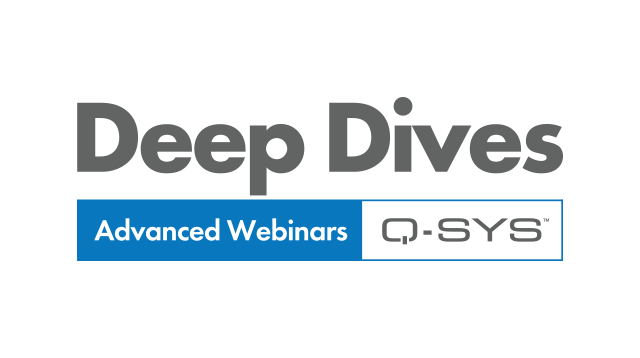 Dynamic Audio Processing in Q-SYS
This class focuses on dynamic audio processing components in Q‑SYS. We will cover best practices and practical applications using the Q‑SYS Components including Automatic Gain Control, Continuous Ambient Compensator, Compressor and Limiter. We will also feature live component demos.
Available Dates:
Tuesday, December 5, at 8am PST / 10am CST / 11am EST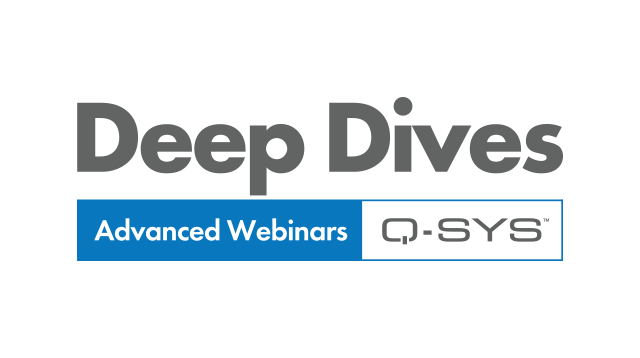 Show Us Your Q-SYS Live: Holiday Lights Edition
Join us as we explore how Q-SYS controls a 10-acre neighborhood holiday light show spectacular! Our own Kevin Rhodus shows us how the Q-SYS Platform drives 240,000 channels of light, and Q-SYS Reflect Enterprise Manager provides realtime alerts and proactive response options (the show must go!).
Available Dates:
Tuesday, December 19 at 8am PST / 10am CST / 11am EST