With a renowned legacy of networked power amplifiers, a comprehensive portfolio of performance loudspeakers, and industry-leading ceiling/surface mount loudspeakers, Q-SYS solutions combine to create an integrated system of unmatched clarity and brilliance. Delivering all the power needed (and more) to drive any FoH and BoH loudspeaker combination, Q-SYS brings performance to an entirely new level, including intuitive control capabilities.
Q-SYS Indoor Concert Features

Deliver the Right System
A broad loudspeaker portfolio enables customized Q-SYS audio solutions in your performance space and beyond.

Confidence & Predictability
Rest easy! Your performance spaces can automatically return to a default state, from lighting presets, camera, HVAC settings and audio levels.

Background Music Distribution & Paging
Whether it's the lobby, auditorium or the entire venue, you can distribute music to specific areas while providing playlist and track controls to your Q-SYS user control interface. Additionally, Q-SYS lets you send live or pre-recorded messages wherever they need to be heard.

Live Event Streaming
If you want to reach a bigger audience for your events, connect a PC via USB to Q-SYS and stream video and system audio feeds to any major web broadcasting platform.
Example Diagram
Indoor Concert Components
Indoor Concert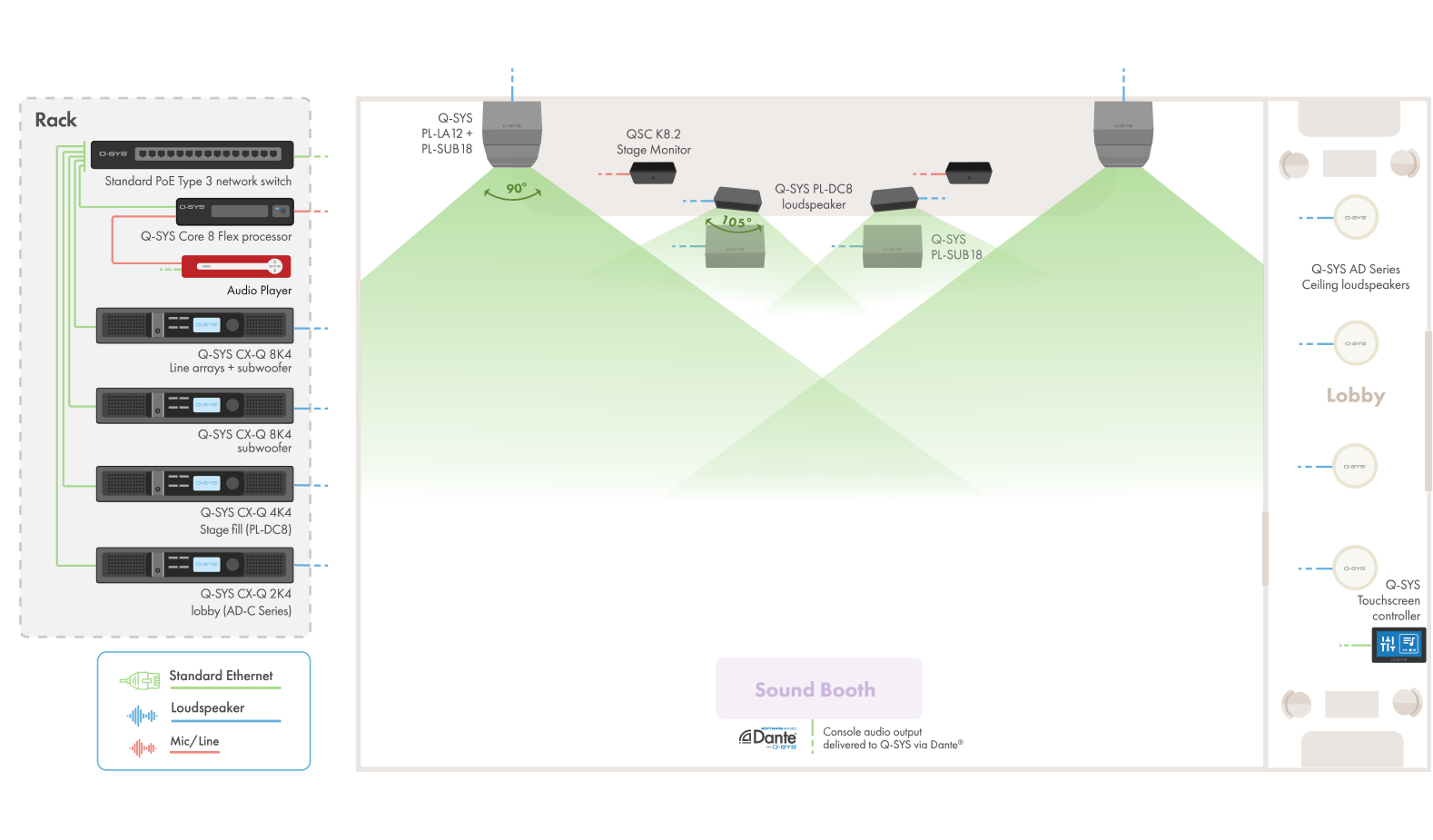 One Night Records
Discover Q-SYS-enabled centralized processing for multi-stage performances at One Night Records, including intuitive front-of-house control.