Meeting Room Case Study
Integrated Audio, Video & Control: Chicago Teacher's Union
---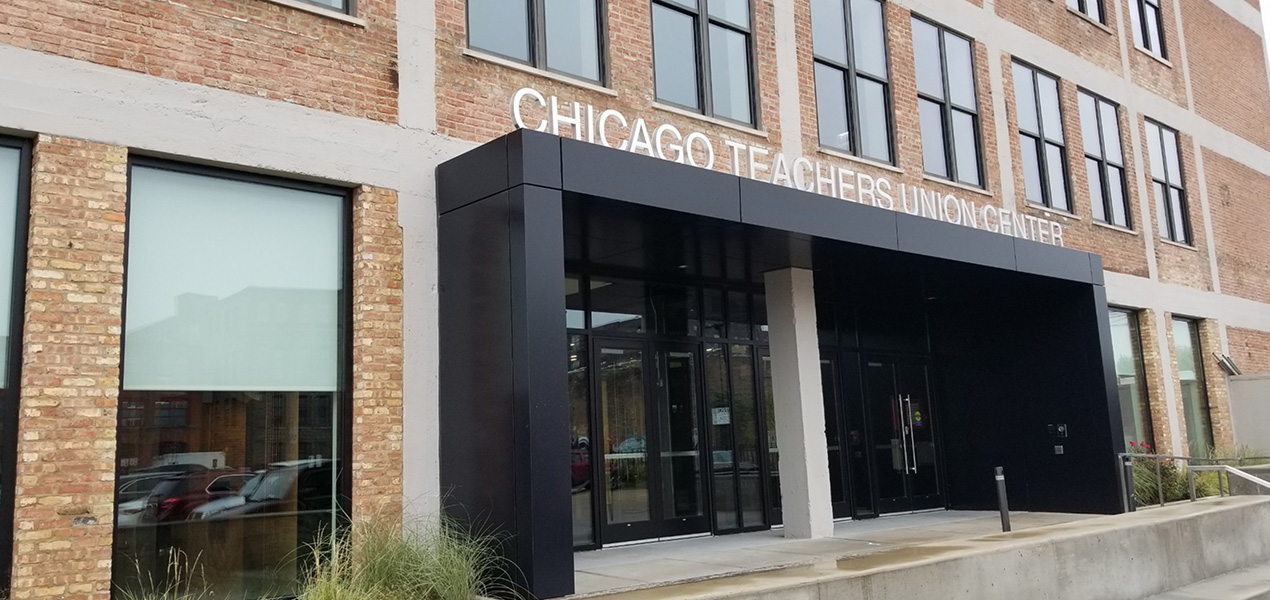 Challenges
The Chicago Teacher's Union (CTU) recently consolidated its Union and Foundation activities to one 111,000 sq. ft. site prompting a significant technical upgrade. CTU was in need of a solution that was flexible enough to easily move audio, video & control around a large facility with 24 meeting rooms.
Third-Party Integration: The system needed to perform processing and control tasks for individual rooms and easily control a number of third-party equipment such as video streamers, PTZ cameras, IR controller, table mics and more.
Easy-to-Use: With hundreds of employees and volunteers using the space each week, the solution needed to be intuitive and self-explanatory.
Time and Cost Sensitive: Traditional hardware-based control solutions potentially pushed the project over budget. CTU needed a solution that would bring down hardware and programming costs, while allowing them to meet a compressed time frame.
Enterprise-Wide Support: With several different types of meeting rooms throughout the site, they needed a single, unified platform to would make integration easy.
Scalability: CTU needed a profoundly scalable solution that could accommodate future growth, and a way to move control capabilities around the facility without locking into dedicated control hardware.
"We originally had a competitive solution, but we quickly realized we could save significantly by relying on Q-SYS to manage control."
Mercer Aplin - Threshold Acoustics Consultant

Solutions
Integrated Control:
A traditional hardware control scenario requires a programmer to connect up to 50 to 80 individual integration parameters for one, small meeting room. This arduous task is effectively eliminated with the
Q-SYS Platform because all audio, video and control elements are contained in a single platform that speaks natively to each other through an integrated processor.
Simplified Control:
When creating user control interfaces (UCIs) within Q-SYS Designer Software they simply dragged native control elements from the UCI editor onto a Q-SYS touch screen controller. For more complex third-party device integration, project integrators used the built-in scripting engine within Q-SYS which uses Lua, a lightweight, open source modern programming language.
Scalable Control:
Q-SYS is a full-feature control platform. If CTU were to undergo another major expansion, integrators won't be faced with a "rip-and-replace" scenario for the control or audio programming. They would simply add network I/Os to additional rooms and push the new design to the upgraded Cores without having to reprogram. All Q-SYS Core processors are completely backwards compatible.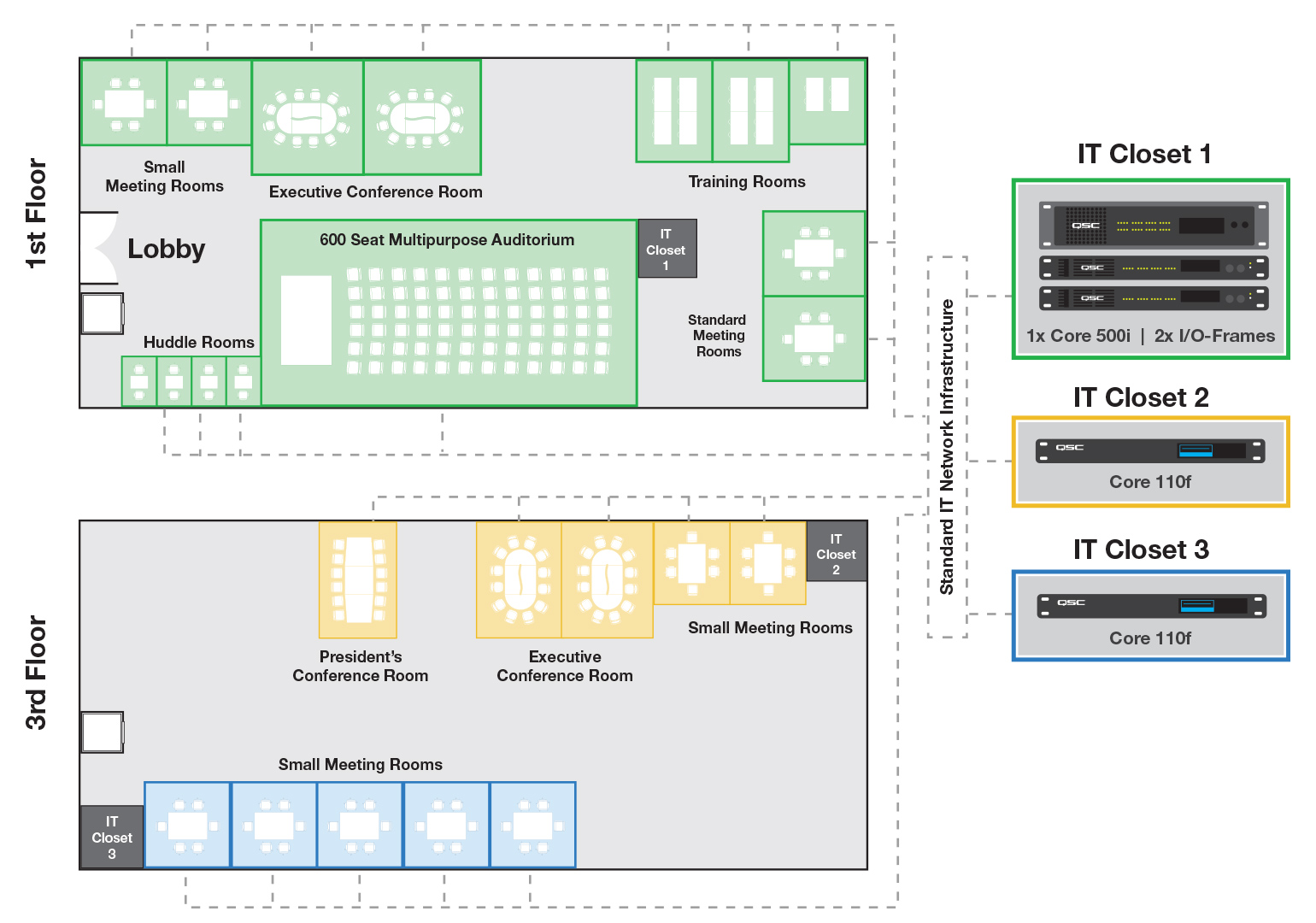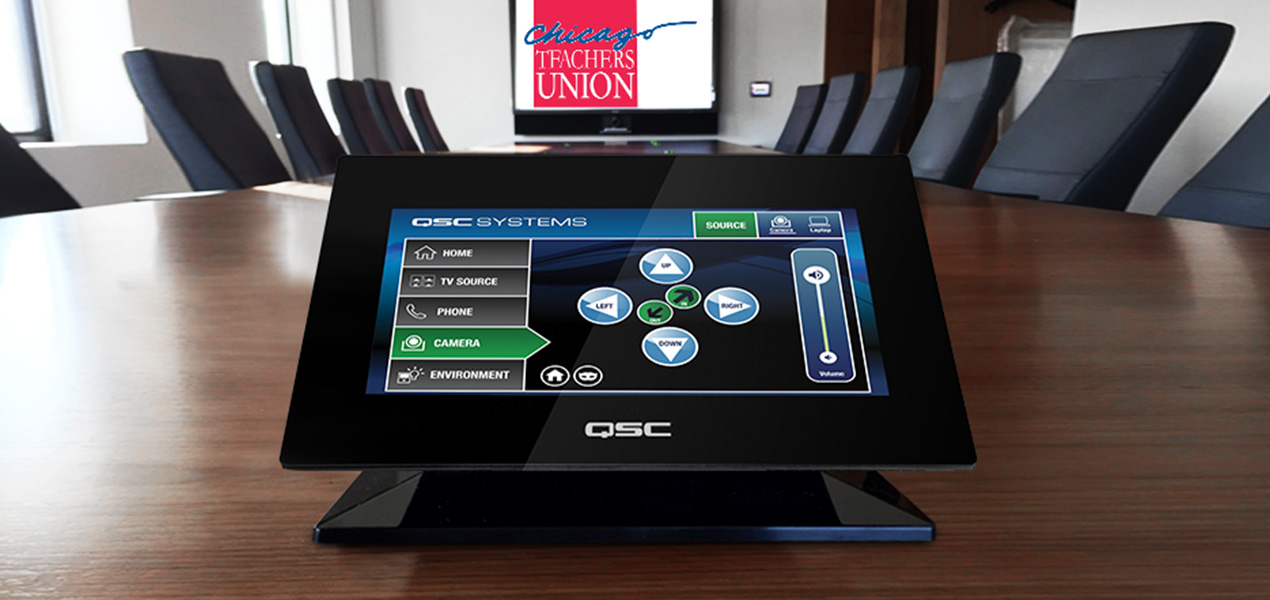 Results
Software-Based Control = Money Saved
The use of Q-SYS to manage all control requirements has yielded an approximate 10% saving on overall system costs. "We originally had a competitive solution, but we quickly realized we could save significantly by relying on Q-SYS to manage control," says Mercer Aplin, Thershold Acoustics Consultant
Remote Support and Flexibility
With two expansions already done and more planned, Q-SYS offered the flexibly to grow and scale as required, which can be done with a simple firmware update to the Q-SYS Cores, which takes only minutes.
For more information, download the complete case study.