NL Series
Q-SYS network loudspeakers

Q-SYS NL Series network PoE loudspeakers deliver clear speech and music reproduction to the modern collaboration space. As native Q-SYS Products, the NL Series help enable true end-to-end network-based audio, video and control solutions driven by the Q-SYS OS. NL Series network loudspeakers integrate into your space with a single Ethernet cable to reduce the overall hardware footprint and lower system cost. They are available in three form factors (speakerbar, pendant mount and ceiling mount) to enable a wide range of room types, and take full advantage of the drag-and-drop integration and simple control capabilities offered by Q-SYS.
The right loudspeaker for your space: The Q-SYS NL-SB42 is a 3.5-inch, two-way soundbar, while the Q-SYS NL-P4 is a 4-inch pendant-mount loudspeaker for open ceiling installations, and the Q-SYS NL-C4 is a 4-inch ceiling-mount loudspeaker. All NL Series loudspeakers are designed for low distortion to improve system level AEC performance and optimize audio intelligibility.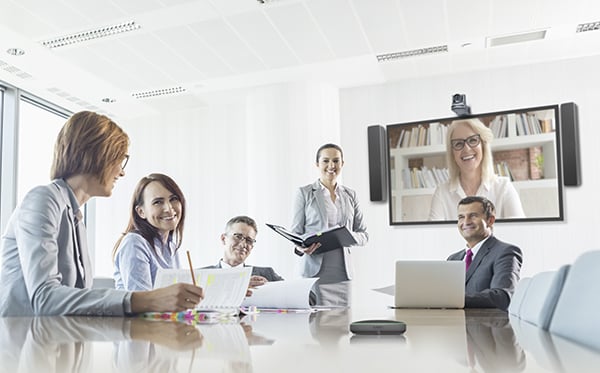 Mix and Match: NL Series network loudspeakers are built on the same design principles as the Q-SYS AcousticDesign™ Series, featuring a sleek, unobtrusive design along with the same sonic characteristics that allow integrators to mix-and-match form factors to fit the unique needs of any space.
Go easy: NL Series network loudspeakers are powered-over-Ethernet (PoE), which means native Q-SYS audio data, power and control and are delivered over a single cable, greatly simplifying installation and deployment while reducing rack space requirement.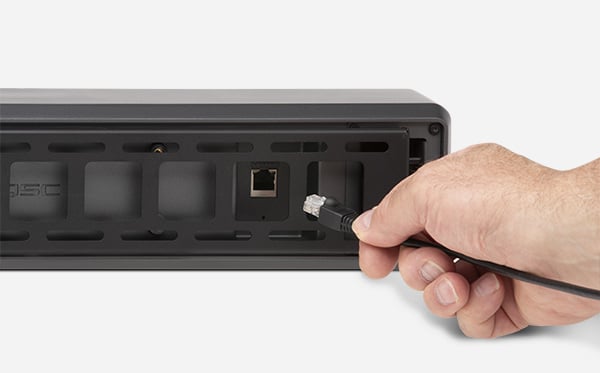 Intrinsic Correction

™

: To simplify the tuning process, Q-SYS automatically integrates loudspeaker voicing for NL Series loudspeakers.
Q-SYS Call Sync: Automatically sync onboard controls and LED status indicators on select Q-SYS devices (NM-T1 microphone, TSC Series Gen 3 touchscreens & NL-SB42 PoE speakerbar) keeping the state of all in-room endpoints in sync with connected UC platforms.
Remote Monitoring and Management: NL Series network loudspeakers are the first loudspeakers that can be automatically monitored and managed by Q-SYS Reflect Enterprise Manager every step of the way, from the audio source all the way through the loudspeaker driver.
Designed for Q-SYS: NL Series integrate seamlessly into Q-SYS, a cloud-manageable audio, video, and control platform, built to deliver flexible, scalable AV solutions well into the future. Learn more about Q-SYS.
SELECT A MODEL
NL-C4
NL-P4
NL-SB42
Loudspeaker type
Network PoE ceiling-mount loudspeaker for Q-SYS
Network PoE pendant-mount loudspeaker for Q-SYS
Network PoE soundbar for Q-SYS
Driver
4-in full-range
4-in full-range
3.5-in woofer & 0.75-in tweeter
Effective frequency range
100 Hz – 20 kHz
90 Hz – 20 kHz
110 Hz - 20 kHz
Rated noise power / voltage (W rms)
12 W (PoE), 24 W (PoE+)
12 W (PoE), 24 W (PoE+)
12 W (PoE), 24 W (PoE+)
Rated coverage (-6 dB)
120°
100°
150° horizontal, 160° vertical
Directivity factor
3.8
5.3
2.7
Directivity index
5.8 dB
7.2 dB
4.2 dB
Maximum continuous SPL
94 dB (PoE), 97 dB (PoE+)
90 dB (PoE), 93 dB (PoE +)
Maximum peak SPL
108 dB (PoE), 111 dB (PoE+)
106 dB (PoE), 107 dB (PoE +)
Input connector type
RJ45, Q-LAN
RJ45
Enclosure material
ABS baffle on powder steel back can
ABS baffle and enclosure
ABS
Grille material
Powder coated steel
Powder-coated steel
Net Weight
3.5 lb (1.6 kg)
2.88 lb (1.31 kg)
3.86 lbs (1.75 kg)
Product dimensions (diameter x height)
8.46 x 4.13 in (215 x 105 mm)
6.81 x 7.83 in (173 x 199 mm)
20.4 x 3.97 x 2.87 in (518.1 x 101 x 73 mm)
Power requirements
PoE (Type 1 Class 3) or PoE+ (Type 2 Class 4)
Details
Details
Details
All specifications are subject to change without notice.