Elevate Your Hybrid Experiences
Q-SYS VisionSuite delivers more engaging hybrid experiences for remote learning and high-impact collaboration spaces. From AI-driven presenter tracking to audio-based multi-camera switching, this solution set improves the visibility of in-room participants to promote a natural viewing experience for the far-end, empowering teams to feel united and stay engaged no matter where they are.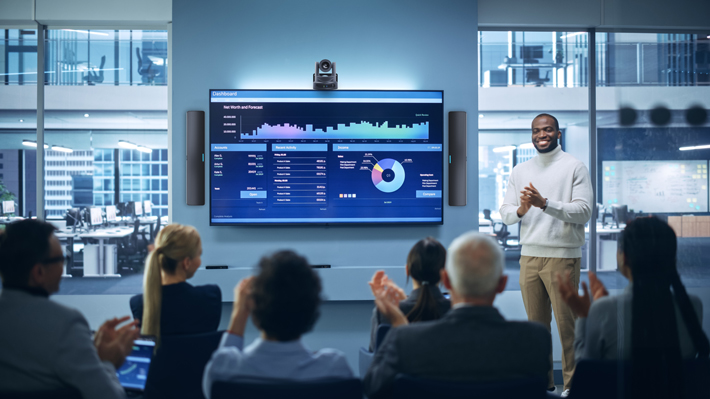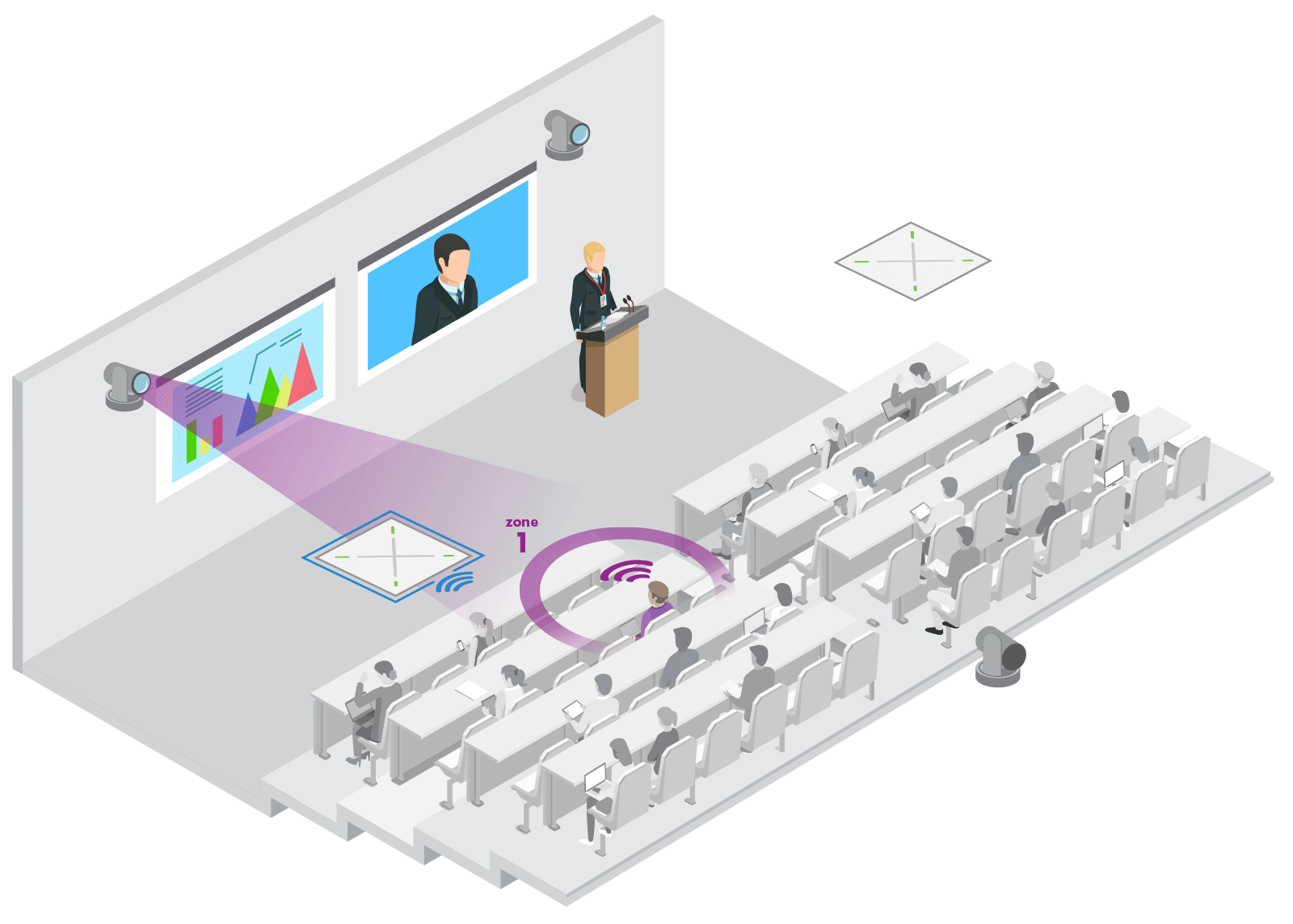 Make the Switch Automatically
Never lose sight of the action across the entire room with Q-SYS Automatic Camera Preset Recall (ACPR) + Auto Framing. In-room microphones inform the system of who is speaking, and where they are located in the room. Q-SYS then automatically switches between in-room cameras and recalls the appropriate camera presets, framing up the best suited shot based on the number of participants in that area.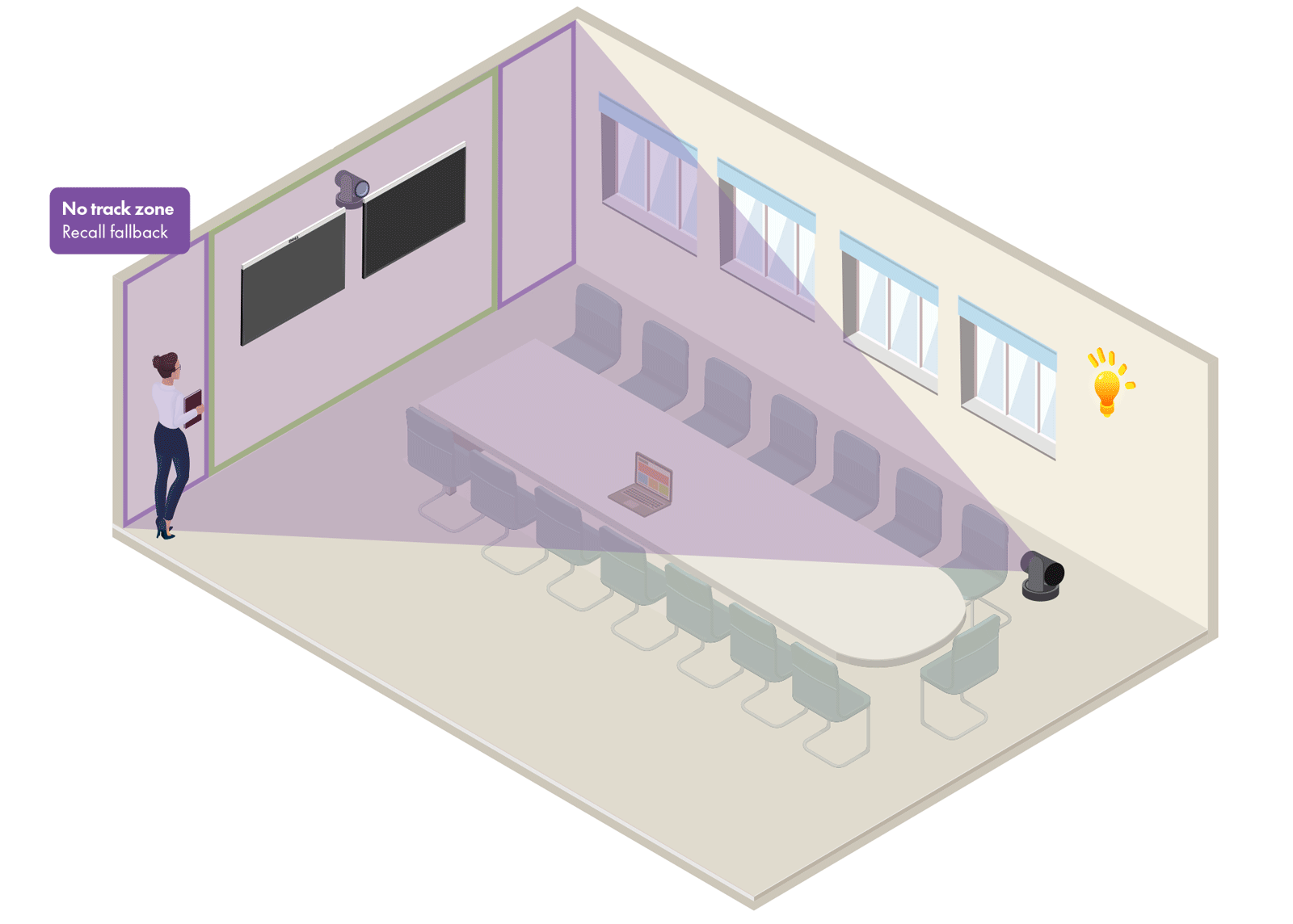 Intelligent Presenter Tracking for Hybrid Spaces
Driven by AI, Seervision technology leverages computer vision-based scene analysis to deliver best-in-class, adaptive full-body presenter tracking that automatically follows and frames presenters. Seervision uses video data to analyze and enable fluid, natural camera direction to the connected Q-SYS network camera.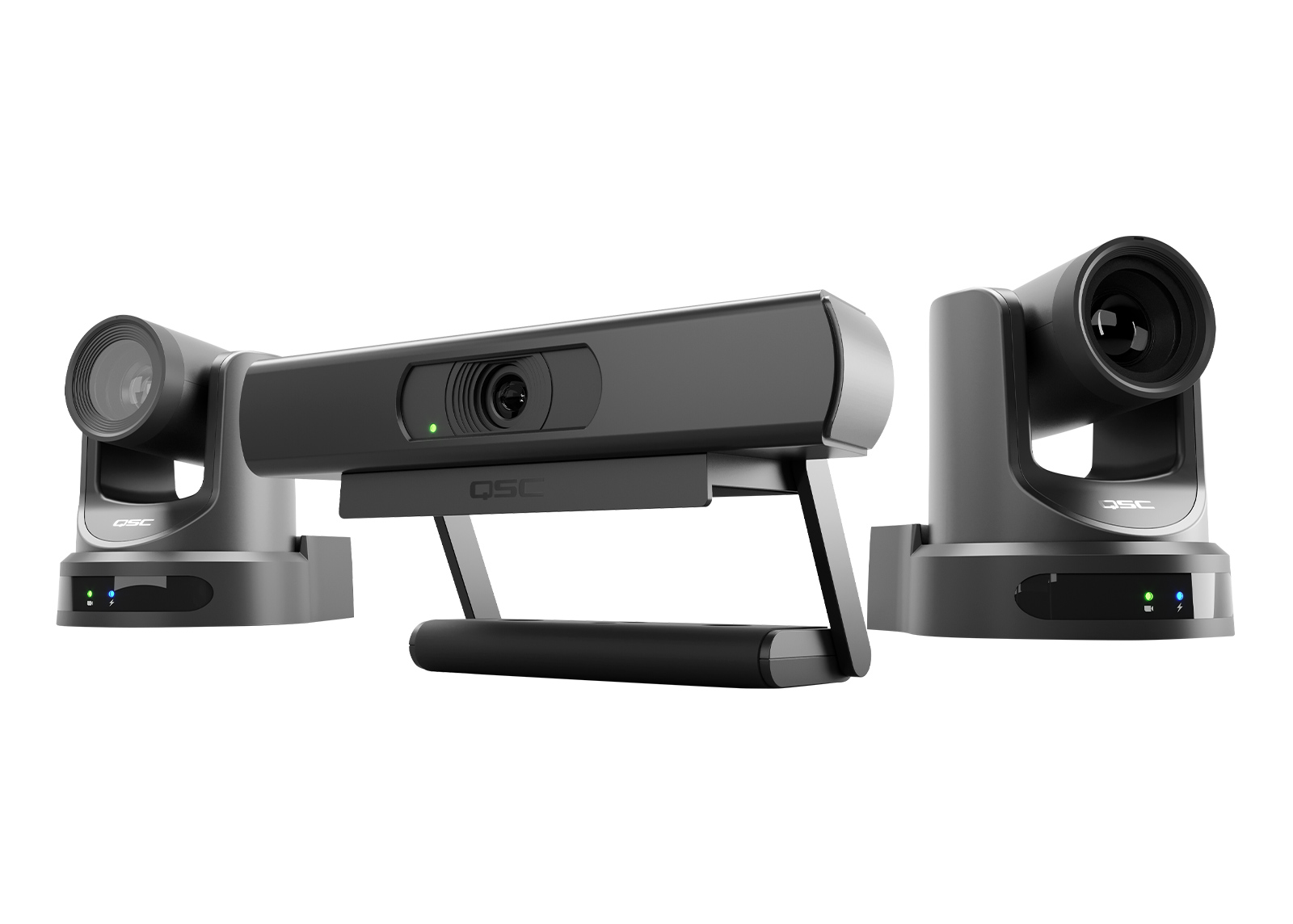 Flexible Camera Options
Q-SYS NC Series network PTZ and ePTZ cameras provide simple, scalable camera options for Q-SYS VisionSuite offerings. Deploy as many Q-SYS network cameras as necessary to enable the right experience for your space.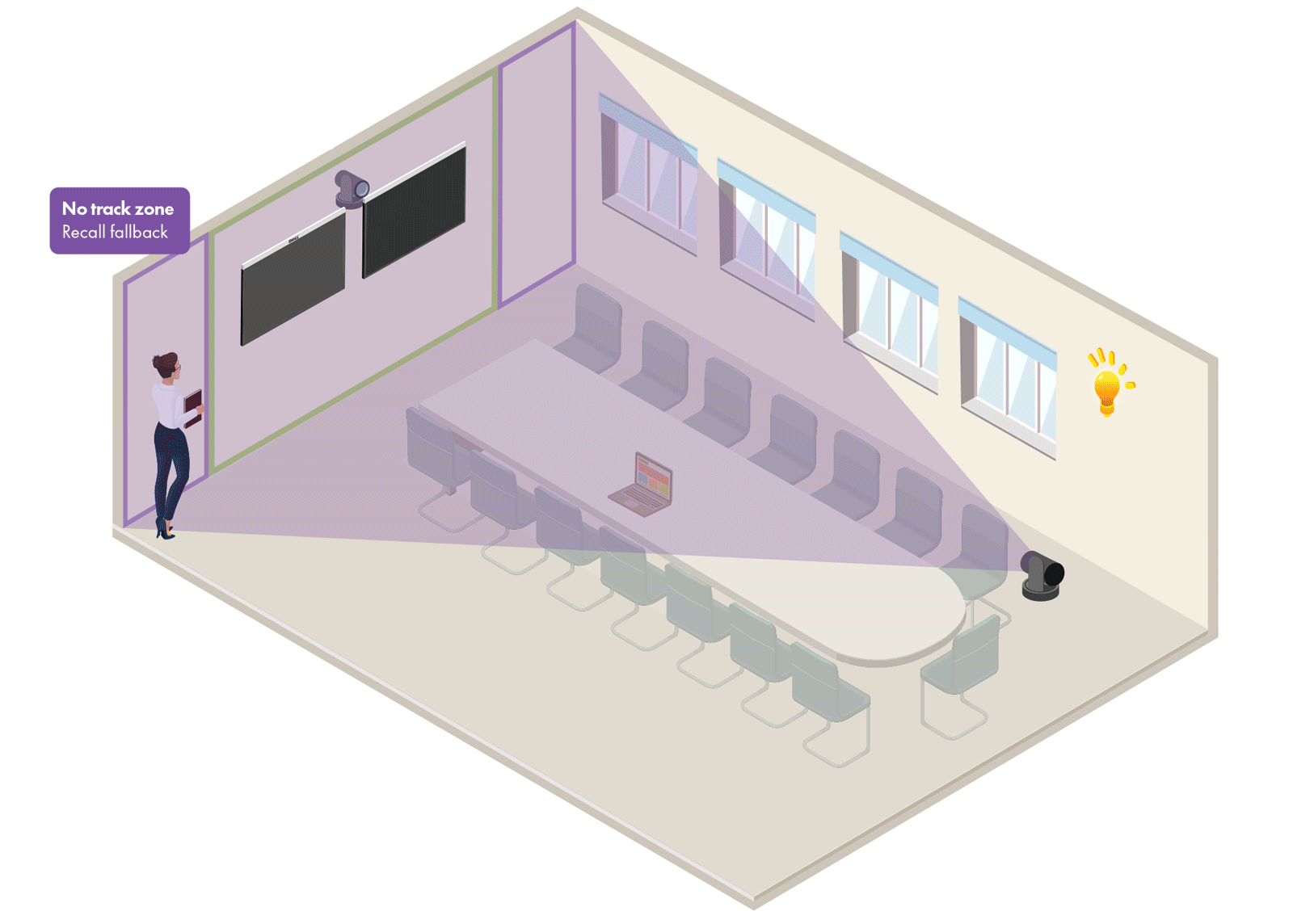 Vision-driven Room Automation
Imagine a presenter triggering light changes, or toggling power on a display simply by walking into a specific area of the room. The possibilities are endless when you pair Q-SYS VisionSuite with the integrated Q-SYS Control engine, allowing for complete automation of native Q-SYS devices and third-party room devices.
Supported Application Spaces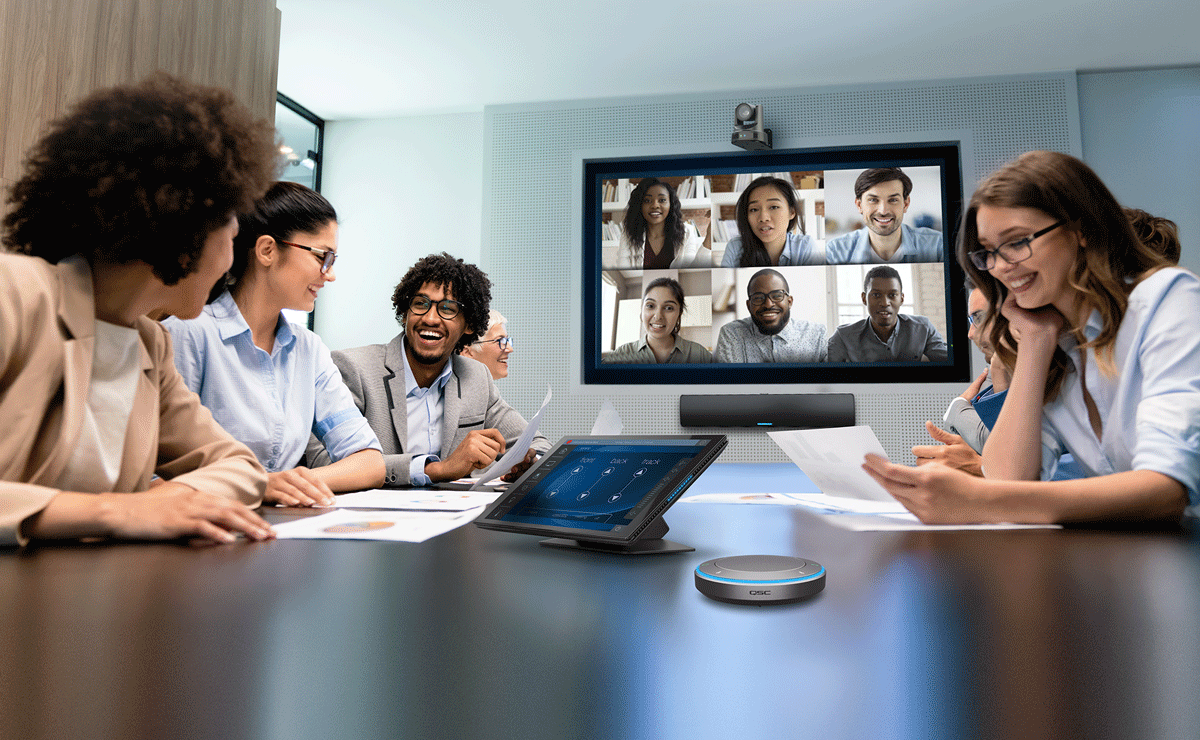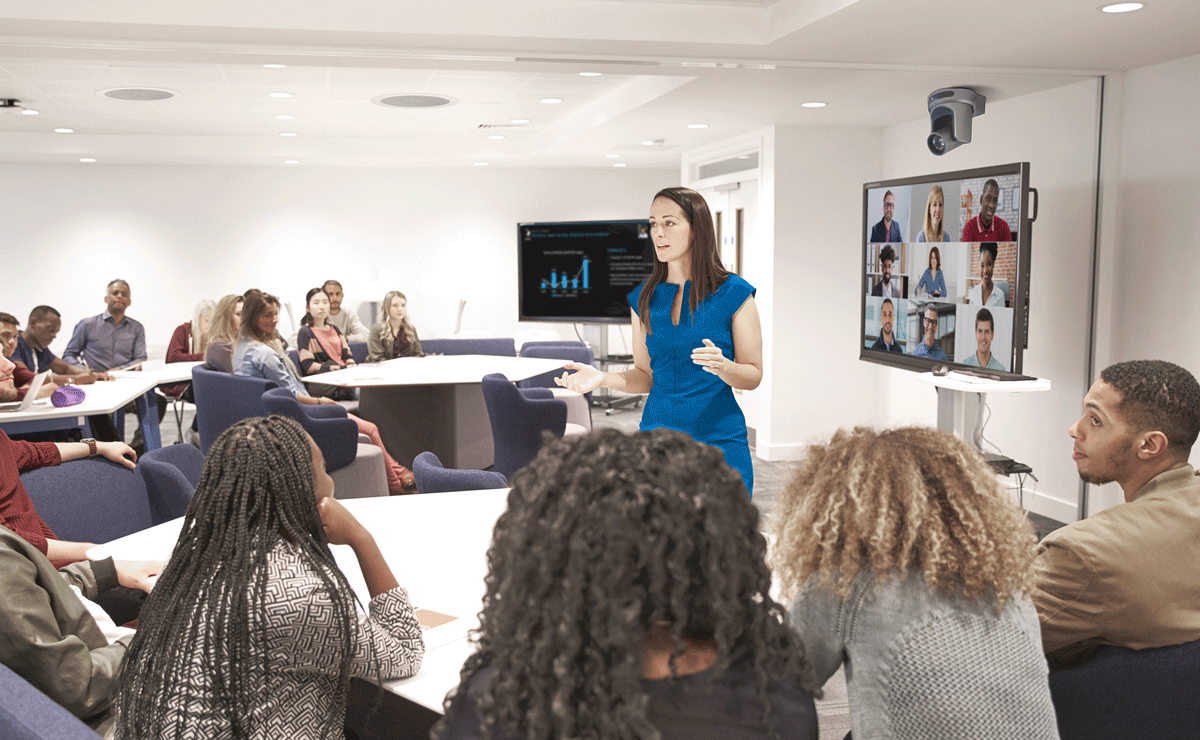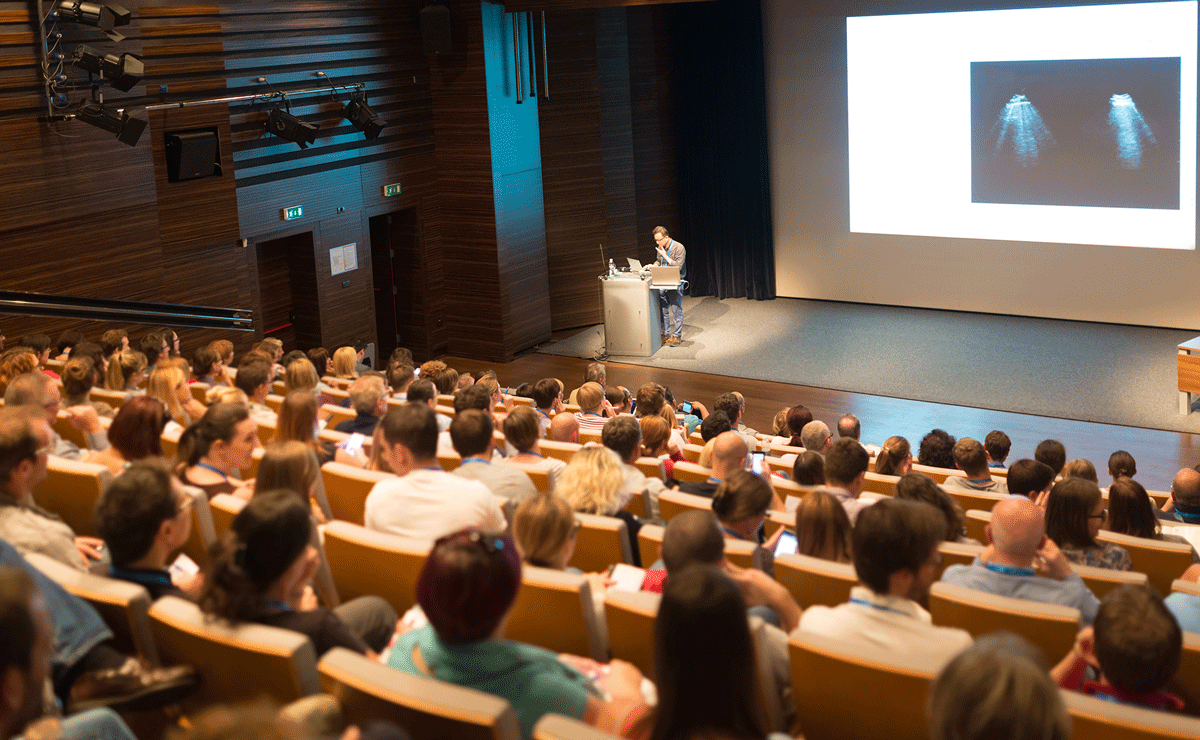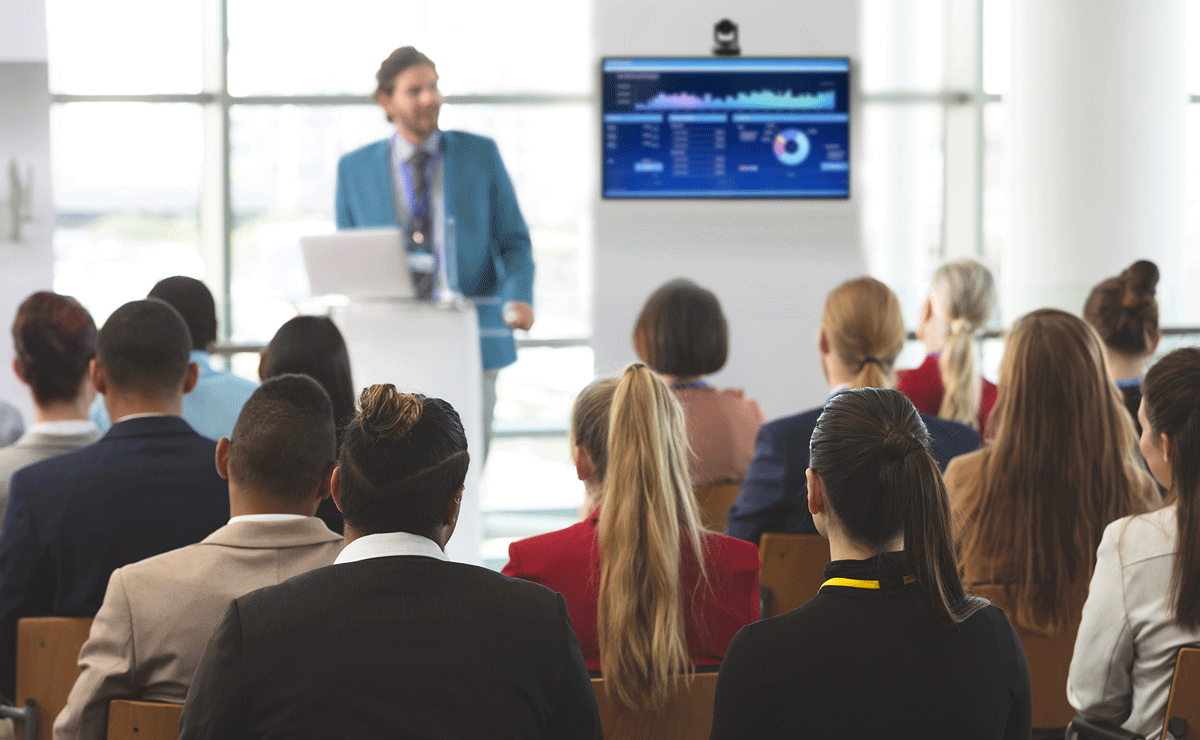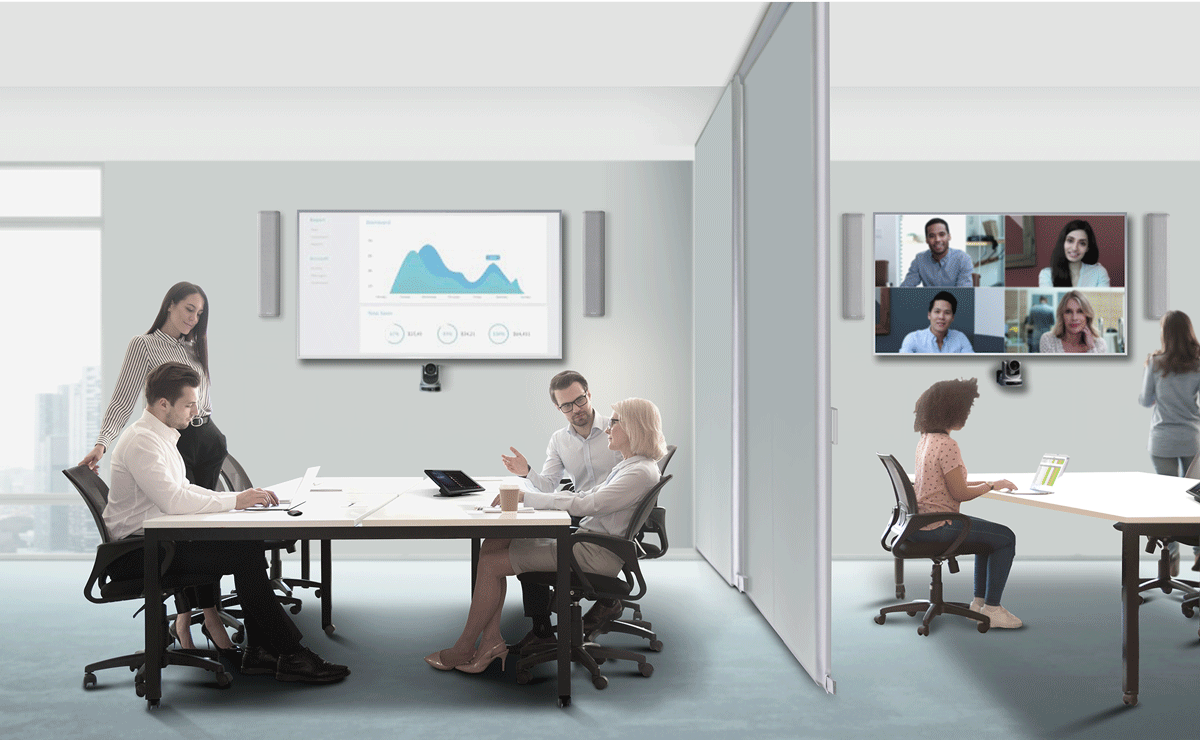 Divisible Rooms (coming soon!)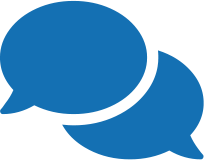 Request a demo today!
Want to see Q-SYS VisionSuite in action? Q-SYS experts will demonstrate how presenter tracking and/or Automatic Camera Preset Recall can enable your hybrid spaces.