Weybridge Training Centre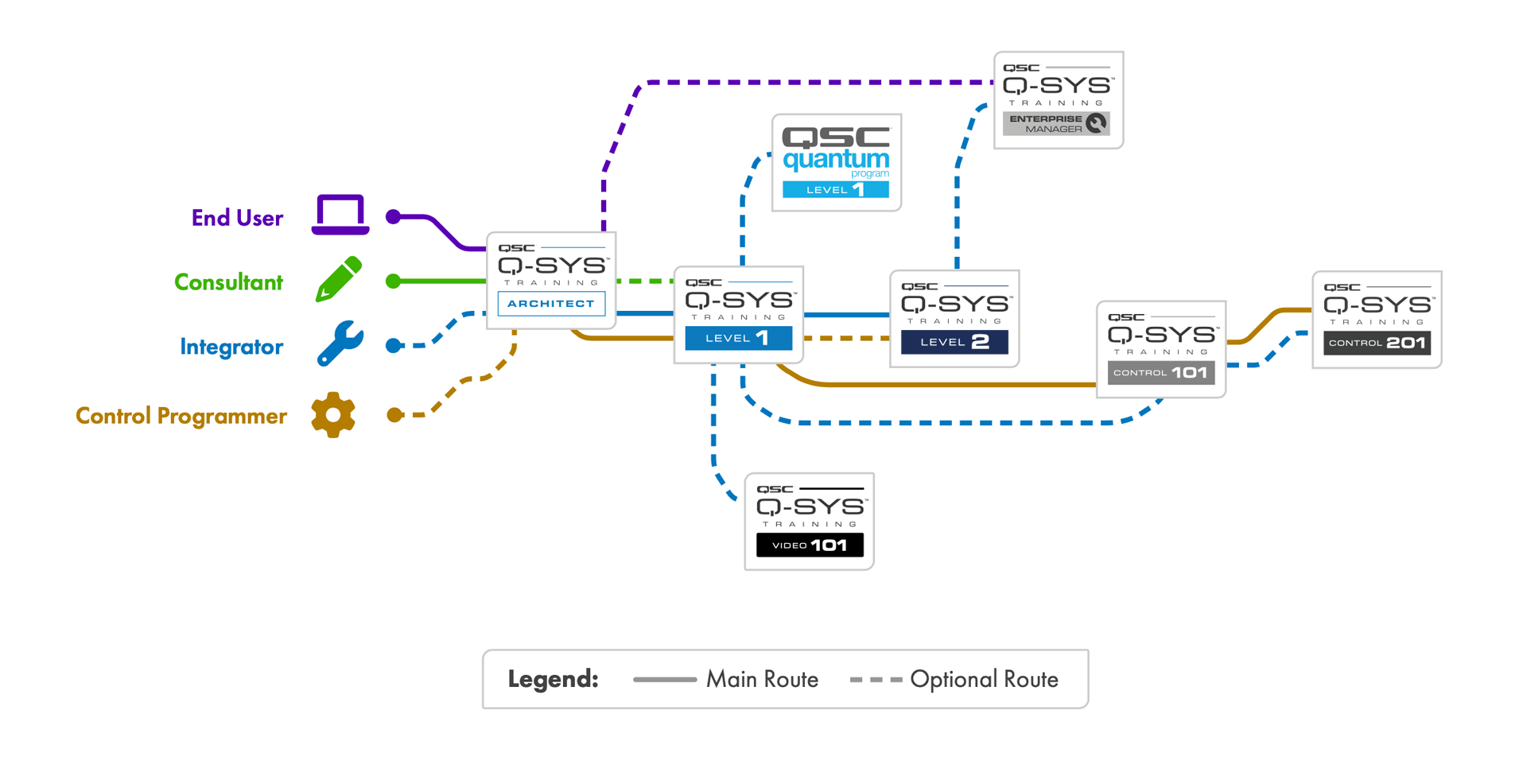 Weybridge Training Centre is home to an award-winning training curriculum for the UK and Ireland.
To ensure you get the most out of our innovative & powerful Q-SYS Ecosystem, we've adapted the existing in-class training into live remote classes. There is no need to sacrifice learning during the pandemic or beyond; we have a vast range of online and remote Q-SYS training ready for you to get stuck into.

We've moved our in-class curriculum to live remote training
Dedicated station for each student, ready to be controlled via remote desktop
Full access to all Q-SYS
hardware at a QSC training lab
Live communication with the training team via the new conferencing facilities
We currently offer the following training courses: