SB-7118
18-inch Cinema Subwoofer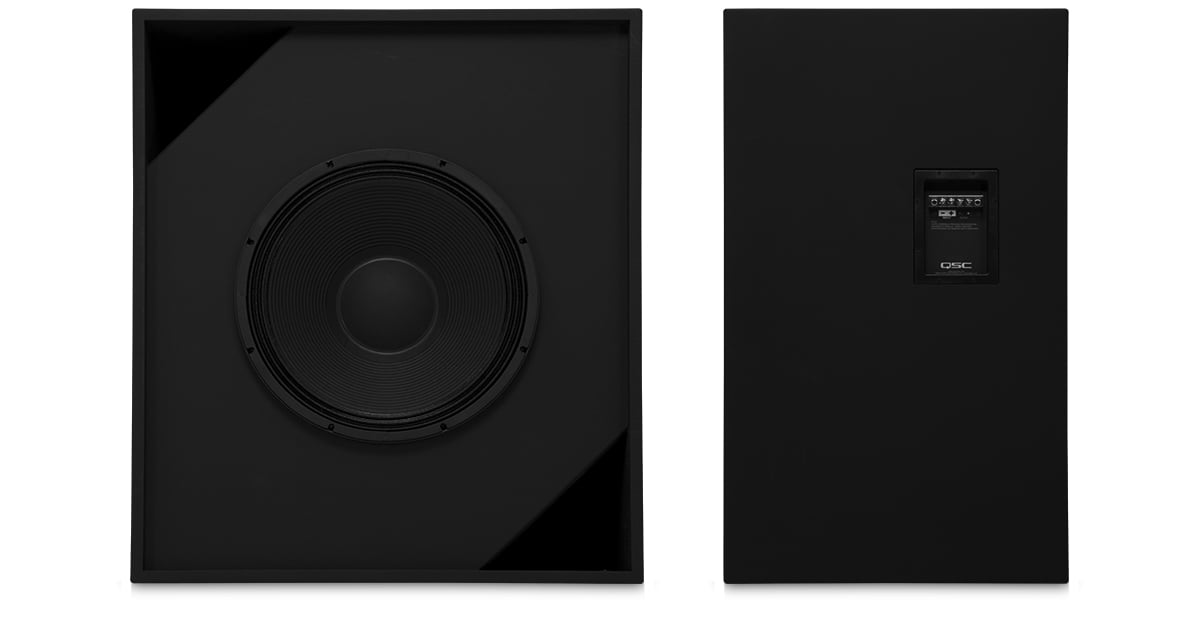 ---
Features
SB-7118 features a 750 W, 18

-inch

transducer
Frequency range extends to below 25 Hz when used with the correct B6 filter
DCM and SF-3 signal processors optionally available
Enclosures feature vandal-resistant woofer mounting bolts
SPECIFICATIONS

SB-7118
Frequency Range 1
(-6 dB, Half space)
(-10 dB, Half space)

22–100 Hz
19–250 Hz
Maximum Output 2
Calculated Continuous

125 dB
Impedance
8 ohms nominal
Maximum Input Power 3
(100 hours of 6 dB crest factor
IEC 268 noise spectrum)
(2 hours of 6 dB crest factor pink
noise, 50–20,000 Hz, AES method)
Recommended Amplifier Power

600 watts

continuous



750 watts

continuous



1200 watts

continuous

maximum
Sensitivity 2.83 V at 1 meter, half space
98 dB
Transducers
18

-inch

(457 mm) 700 watt high-efficiency subwoofer transducers featuring 4

-inch

(100 mm) copper voice coils on Kapton formers
Recommended Processing
LF boost Freq. = 25 Hz
Q = 2.0
Gain = +6 dB
provided by QSC, SF-3 or DCM
Connectors
Barrier strip screw terminals accept up to #10 AWG stranded wire
Enclosure
B6 alignment, vented enclosure with symmetrical port design, tuned to 25 Hz, constructed of MDF and heavily braced. Features vandal-resistant woofer mounting bolts.
Dimensions (HWD) inches
30 × 35.75 × 20.3

Dimensions (HWD) mm

908 x 762 x 516
Weight
162 lb (73.3 kg)
1All frequency ranges specified refer to measured half space (2 pi) response.
2Calculated SPL at 1 m, (half space, 2 pi), speaker operating at rated continuous power with pink noise within specified frequency range.
3Maximum input power tested in accordance with IEC 268-5 recommendations, 50 Hz–20 kHz band limiting, 6 dB signal crest factor.
Specifications are subject to change without notice.