Q-SYS UK Experience Center
Q-SYS House, Egham, is just 10 minutes from Heathrow Airport and 30 minutes from central London, and will offer customers a hands-on experience of the Q-SYS audio, video & control Platform and Ecosystem.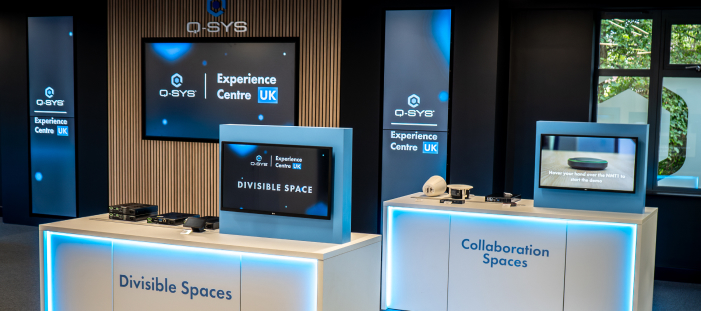 Take a Journey Through Q-SYS
At this location, visitors can take a journey through Q-SYS in 4 unique spaces 
Collaboration – See how Q-SYS can transform any collaboration space with Q-SYS enabled multicamera switching (using ACPR plugin) to provide a more seamless experience for remote users.
Divisible Space – This interactive demo shows how Q-SYS can remove the complexity by managing room combining and automation, which can be customized to the needs of the space. 
High-Impact Space – Transform a high-impact space into a full broadcast-ready room for lecture theatres, cinema or presentation spaces.
Remote Monitoring & Management – See how Q-SYS Reflect Enterprise Manager can easily monitor your entire AV system from anywhere in the world, including connected third-party peripherals.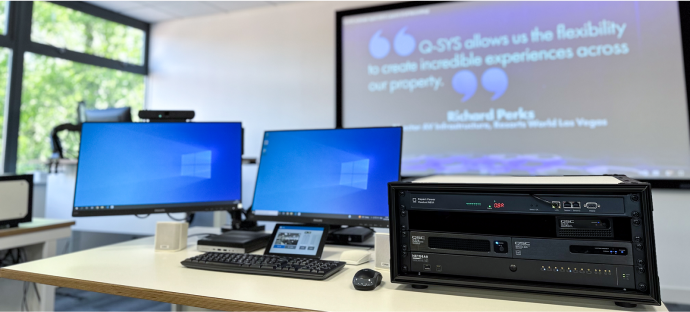 Training Center
The new state-of-the-art training center can hold up to 9 people and offers hands-on Q-SYS Training delivered by our knowledgeable and talented staff. 
Students can take renowned Q-SYS Training courses including: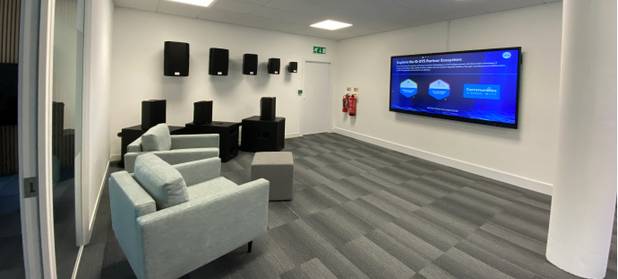 Deep Dive into Q-SYS
In our Tech Zone you can deep dive into specific projects and understand how the
Q-SYS Platform and Ecosystem of partners can help achieve customer needs.
To schedule a visit of the UK Experience Center,
contact your Q-SYS sales representative today!