Q-SYS Benelux Experience Center
The Q-SYS Benelux Experience Center is located in Nieuwegein, near Utrecht (NL), where customers and end users can see the Q-SYS Platform and Ecosystem in real world installations.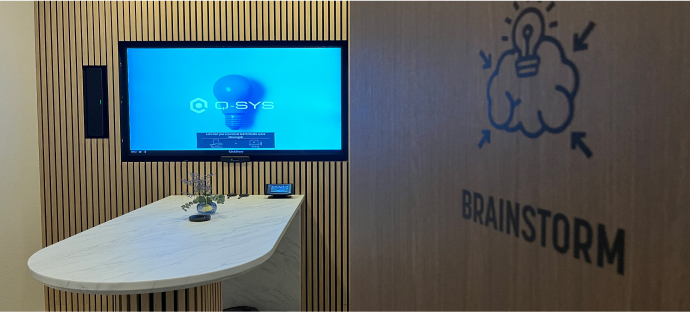 Huddle Room
Our Huddle room replicates the contemporary office requirements, providing a collaborative space for brainstorming and idea sharing among both in-office and remote colleagues. In this space, you can see how Q-SYS integrates with the Barco Clickshare for a simplified user experience.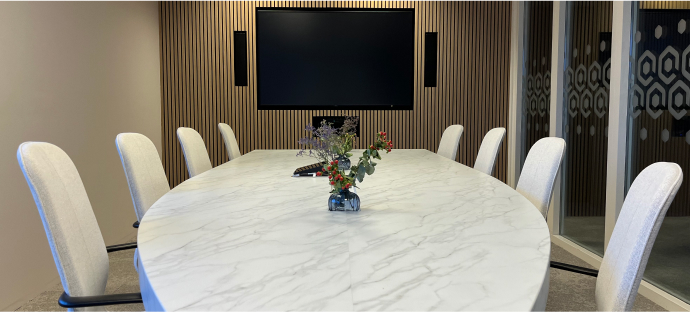 Board Room
The Q-SYS board room showcases everything you need to take your meeting to the next level. Based on Microsoft Teams with Logitech technology, users will experience Q-SYS enabled multicamera switching (using ACPR plugin) with pristine audio, room control and intelligent automation. From lights and climate control to the camera's input selection - everything is managed from the Q-SYS touch screen with just one click. Visitors will also witness the versatility of the Q-SYS Platform by using the NV-21-HU for BYOD scenarios.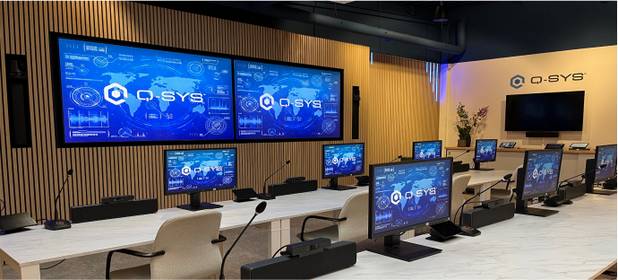 Training Room
The 8-person high-end training space provides hands-on sessions led by experts,
enabling a deeper understanding of the Platform's features in real-world applications.
Each station is equipped with a dedicated Q-SYS Core processor, conference camera,
touch screen plus get the chance to work with Technology Partner Program products
and their latest plugins for seamless integration into the Q-SYS Platform.
Students can take renowned Q-SYS Training course including:
To schedule a visit of the Benelux Experience Center,
contact your Q-SYS sales representative today!