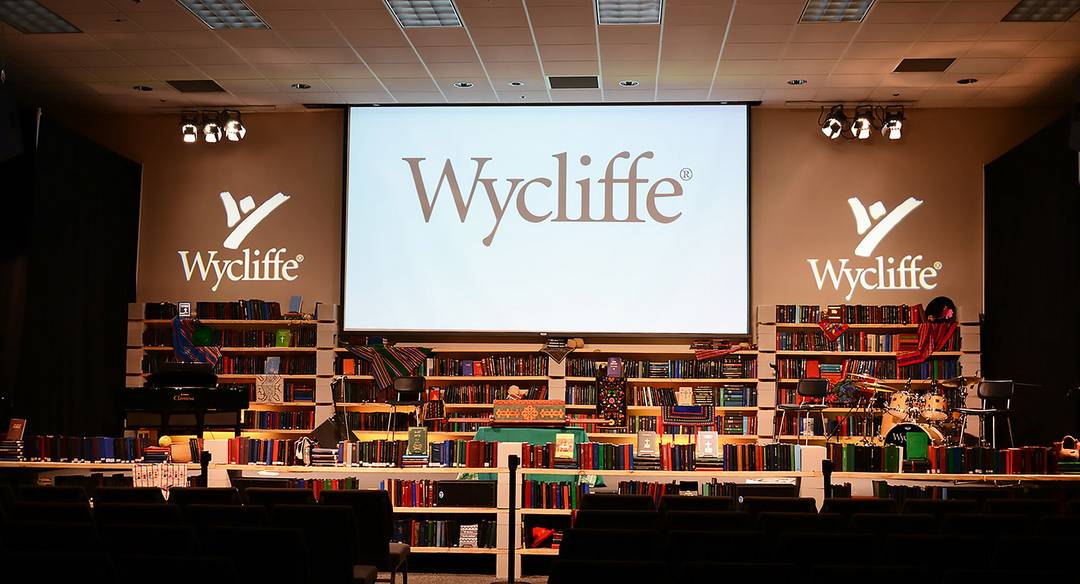 Wycliffe Corporate Headquarters Selects Visionary Solutions and the Q-SYS Platform
Wycliffe Bible Translators provide access to Scripture for more than 3,000 languages with a goal to start translation in the remaining 1,600 living languages by 2025.
With its ambitious global mission, excellent audio and video capabilities were increasingly essential for internal staff conferences and other meetings at Wycliffe's corporate headquarters in Orlando, FL. To ensure a quality system that is both feature-rich and easy to use, Wycliffe Media Systems Engineer, Eli Garrett, CTS, upgraded the company's conference room systems with AV encoders and decoders from Visionary Solutions.
"I designed the conference room as a live venue, much like you find at a mid-sized church," relates Garrett. One issue with our venue is all the conduit comes to our front-of-house through the floor. Unfortunately, we don't have enough conduit there to accommodate everything we want to do. We have one Cat5e cable for video, and in the past, we have been able to send one video signal over Ethernet to our projector. But, with Visionary Solutions Packet AV System and the Q-SYS Platform, we have been able to send multiple video and audio streams through that same Cat5e cable with no visual/audible loss in quality.
"We currently use three Visionary Solutions encoders: a Dante-enabled PacketAV® DUET 4K-Encoder onstage and two E4100 PacketAV 4K-Encoders at front-of-house," he recounts.
Audio processing and video routing is controlled by a single QSC Q-SYS 510i Integrated Core processor (without the need for additional control processors) and end users trigger source selections via a Q-SYS TSC touch screen device. "As a result, people can now hook up their laptop onstage, plug into the Visionary Solutions PacketAV DUET encoder, go over to the Q-SYS panel, and route the video to the projector and the accompanying audio to the room's loudspeakers."
A major reason Garrett selected Visionary Solutions products was its integration with the Q-SYS Platform from QSC and the resulting ease of use. "It's great that I have a system that provides high quality and clarity," he acknowledges. "When designing the system, I was able to utilize a plug-in in the Q-SYS Designer Software that allowed me to easily integrate the Visionary Solutions encoders with Q-SYS. On the front end, the system is simple enough that I can show a person with a very limited understanding of how AV works how to use it.
"Another feature the plug-in provides are live thumbnail previews on the Q-SYS touch screen controller, which allows me to be confident in what the system is going to do when I trigger video switching presets. My system no longer relies on a dedicated piece of control hardware, but now offers a more flexible software-based solution. We are not locked in to an expensive video matrix with extra channels that we may or may not use in the future. We can simply add another encoder or decoder, as we need it, and use Q-SYS to control all of it. This was a huge cost savings for us."
For more information on the Visionary Solutions PacketAV plug-in for the Q-SYS Platform, please visit: www.qsc.com/visionarysolutions.
"When designing the system, I was able to utilize a plug-in in the Q-SYS Designer Software that allowed me to easily integrate the Visionary Solutions encoders with Q-SYS."
Eli Garrett, Wycliffe Media Systems Engineer


Additional images: