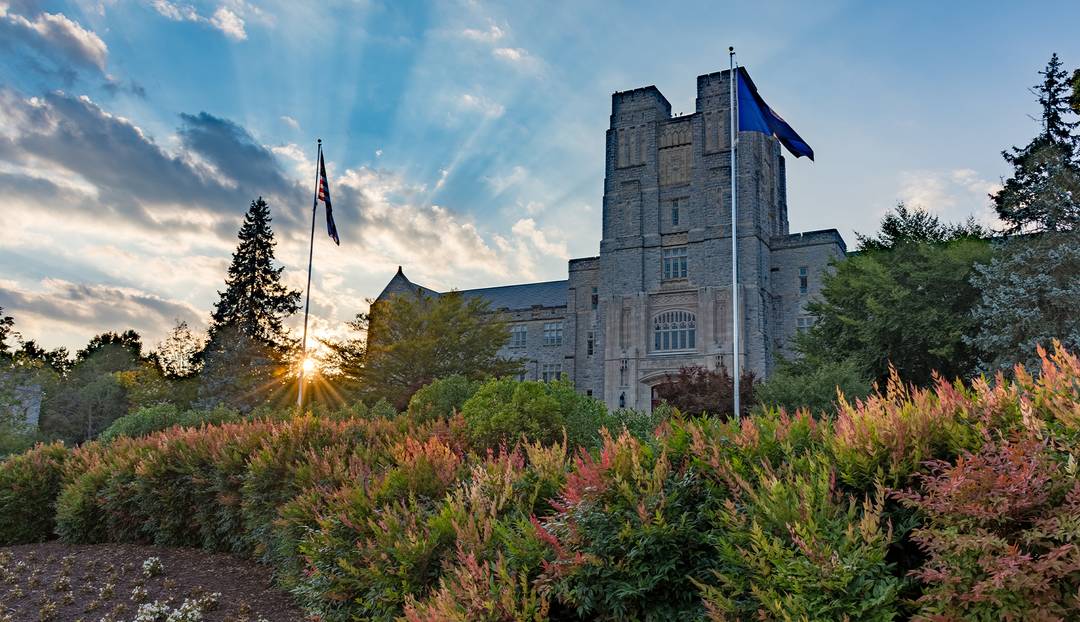 Virginia Tech selects the Q-SYS Platform to standardize for the future
[De] As a public land-grant university, Virginia Tech remains committed to teaching, learning, research, and outreach. In 2007, they articulated their long-term future vision with their Advancing Beyond Boundaries ethos. One of the main strategic objectives was to ensure institutional excellence by continually developing "the physical campus and technology infrastructure".
A part of this upgrade in technology infrastructure is the standardization of their audio, visual and control systems across campus. Rob Viers, New Classroom Building AV Manager and Building Manager, explains, "Our system was starting to age. Some of our auditoriums didn't even have digital signal processing – we still needed to cobble together a USB integration solution for presentations. We knew this was an opportunity for standardization, and we already had a building leveraging the Q-SYS Platform from QSC. The software is easy, the training is great and we knew we would be future-ready because of its software-based structure. We'll get all the bells and whistles with every new update."
The mentality toward each room is self-service for the convenience of both students and faculty, and this extends to web conferencing and lecture capture as well. Thanks to Q-SYS, even the large auditoriums allow for faculty to simply plug in a USB cable to their laptop to gain access to the camera and audio system for a software-based web conference or to capture an audio recording via any lecture capture software. Virginia Tech is working to make every space ready for what comes next in education.
This standardization will ultimately extend to over seventy-six Q-SYS Core processors, with the Q-SYS Core 8 Flex acting as the main processor for smaller-scale installations. The larger rooms will leverage a dedicated Q-SYS Core 110f Integrated Processor to maximize uptime, as well as a Q-SYS PTZ-IP Conference Camera.
An impactful manifestation of their self-service vision is the AV support team's strategy toward the Board of Visitor off-site meetings. To tackle the challenge, Eric Brooks, Audio Engineer at Virginia Tech, designed and built a system consisting of two mobile racks equipped with cameras, microphones and Q-SYS Touchscreen Controllers. This versatile solution is then easily wheeled to any off-campus location, and even allows for plug-and-play Zoom integration to connect with remote participants. They hope to use these solutions as a high production-value streaming option for meetings in the near future.
The future of Virginia Tech looks bright, with several new facilities, including the Innovation Campus currently underway. And true to form, QSC was their preferred solution for these spaces before they even broke ground.
Additional images: