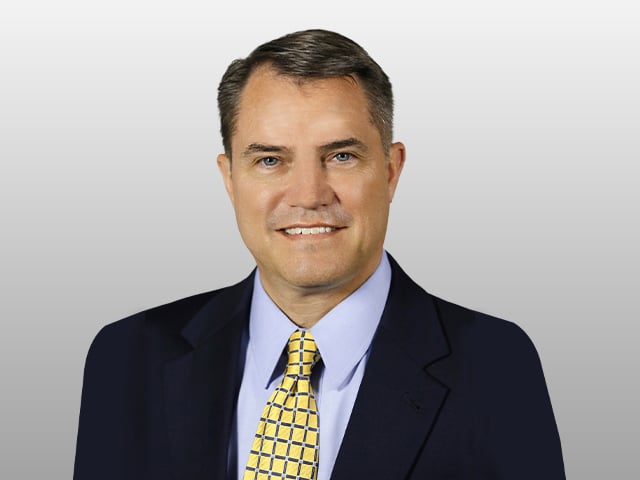 Tom Spearman Joins Q-SYS as Vice President, Business Development
Costa Mesa, Calif. (June 22, 2023) – [De, Es, Fr] – Q-SYS, a division of QSC LLC, is pleased to welcome Tom Spearman as Vice President, Business Development. In this new role, Spearman will be focused on building business development capabilities across targeted end customer verticals in key markets, while working with teams around the globe to ensure a seamless go-to-market strategy for end customers.
Spearman has been part of the AV industry for several decades, most recently serving as Executive Vice President of Sales at Diversified where he steered strategic end customer sales initiatives and go-to-market strategies while driving significant revenue. Prior to that, Tom served as a Regional Sales Director at both Technical Innovation (TI) and Whitlock and was a co-founder of Avyve, a company that was acquired by AVI Systems.
"Over the years Q-SYS has been committed to its key markets and building strength through the channel, which has given us incredible momentum in the market and helped to position us as an innovative technology leader," says Anna Csontos, EVP, Chief of Staff & Chief Market Officer, QSC. "As we move forward, it is evident that we need to increase our focus on end customers. We are thrilled to have Tom join our team to help continue the momentum and deliver on the company's strategic vision of closer engagement and understanding of our end customers. We look forward to seeing this part of our business develop and thrive under Tom's guidance and leadership."
"Q-SYS has become a disruptor in the industry and there is no doubt that the Q-SYS porfolio resonates with the next-generation AV/IT buyer," says Spearman. "It's a pleasure to join this thriving team that has laid a strong foundation for us to build upon as we work to foster customer loyalty and growth with the channel as well as the end user community. Business development is my passion, and I look forward to interacting with customers, educating them on what's possible with the Q-SYS Platform and Ecosystem, and continuing to nurture and promote the Q-SYS brand with IT audiences.
About Q-SYS
Make AV smarter. Q-SYS is a cloud-manageable audio, video and control (AV&C) Platform built around a modern, standards-based IT architecture. Since its inception in 2009, it has been architected to deliver personalized, connected and engaging AV experiences.  With established solutions across corporate, education, hospitality, venues & events, cinema, government, healthcare, and transportation, Q-SYS redefines what is possible for live and virtual experiences by uniting hardware and software partners, developers, and creators.
For More Information
Q-SYS Press Contact:
Kristine Fowler | Sr. Digital Marketing & Global Communications Manager
714.624.4527 | Email: [email protected] | www.qsys.com
Press Contact (EMEA & South Asia):
Sandra Rothe | Media & PR Manager
+49 7261 6595 372 | Email: [email protected] | www.qsys.com