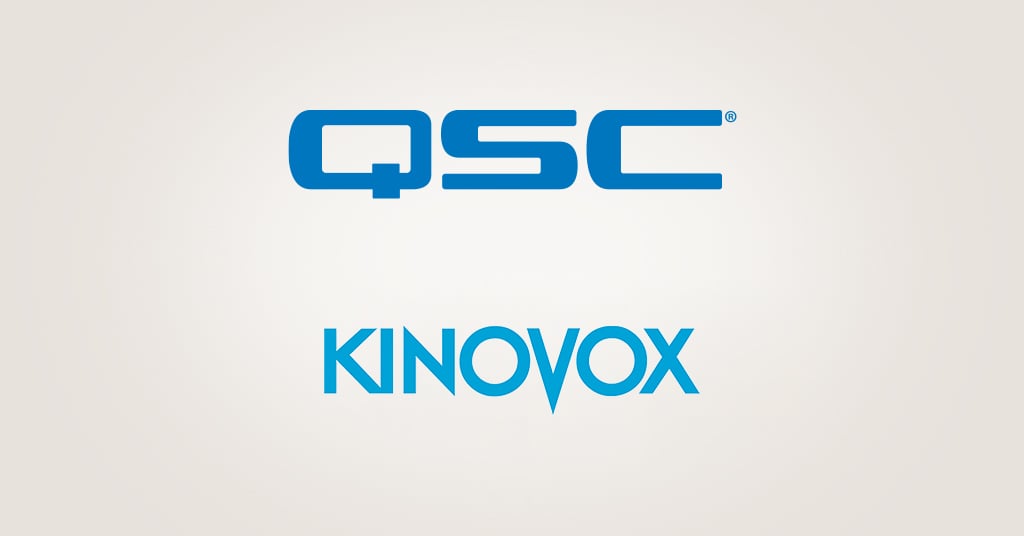 QSC EMEA Appoints New Distribution Partner for Denmark
Kinovox to assume responsibility for complete Systems product portfolio 10/15/2021
Sinsheim, Germany (October 15, 2021) – [De] – QSC announces the appointment of Kinovox Scandinavia as its new distribution partner for Denmark, effective January 1, 2022. Based in Herlev, close to Copenhagen, Kinovox is one of Denmark's leading providers of pro audio and AV solutions.
"We are thrilled to partner with such an experienced and highly professional distribution partner to expand the QSC footprint in the Danish AV industry," says Duncan Savage, Regional Director Northern Europe, QSC. "With their history spanning over 70 years, they hold close and well-established relationships with key customers in their country which can now benefit from our leading Q-SYS audio, video and control solutions."
Christian Kirkegaard Jensen, CEO at Kinovox adds, "We're looking forward to the partnership with QSC and to offer the Q-SYS Platform to our customers. The flexibility of this software-based audio, video and control platform is going to significantly enhance their projects while the scalability makes it a future-proof solution. We have been true fans of Q-SYS for many years and can't wait to get started."
About QSC
Founded over five decades ago, QSC is a globally-recognized leader in the design, engineering and manufacture of award-winning high-performance loudspeakers, digital mixers, power amplifiers, audio processors, digital cinema solutions, and the Q-SYS™ software-based audio, video and control ecosystem. Offering reliable, scalable and flexible solutions for professional installed, portable, production, corporate and cinema applications, QSC puts customers first with its highly-acclaimed sales, service, and support networks worldwide.
For More Information
QSC Press Contact:
Kristine Fowler | Digital Marketing Manager
714.624.4527 | email: [email protected] | www.qsys.com
QSC Press Contact (EMEA and South Asia):
Vanessa Genesius | Marketing Communications Manager
+49.7261.5695.372 | email: [email protected] | www.qsys.com