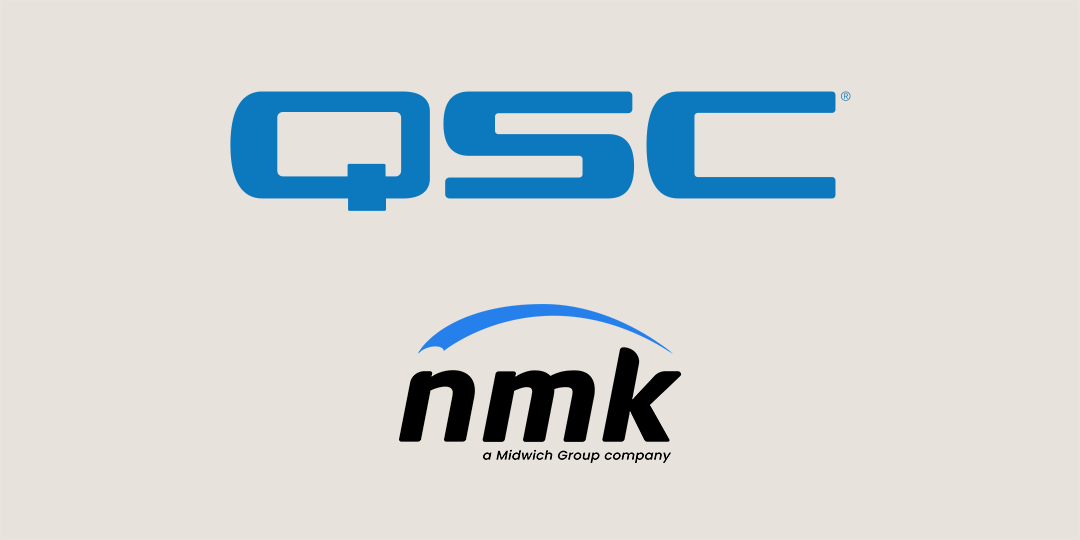 QSC Appoints NMK Electronics as Distribution Partner in GCC Region and Iraq
02/22/2022
Sinsheim, Germany (February 22, 2022) – QSC is delighted to announce the appointment of NMK Electronics Trading LLC as its new distribution partner in the GCC (Gulf Cooperation Council) area, as well as the Republic of Iraq. NMK will offer the company's full line of professional audio products as well as the renowned Q-SYS™ cloud-manageable audio, video and control Platform. The collaboration will commence on April 1, 2022.
"With more than 30 years of experience in AV distribution in the region, NMK has strong connections with partners and a deep understanding of the market," says Chant Utukian, Director MEA at QSC. "Together, we will further strengthen the QSC brand in the Middle East region and offer customers technology to fit various markets and applications. Whether it's a high-value conference space, expansion of lecture halls in higher education or deployments in large performance and hospitality venues, the Q-SYS Platform is perfectly tailored to their needs."
"Our team has been following the organic growth of QSC for several years and have seen Q-SYS popularity continue to grow worldwide," Alex Kemanes, Managing Director of NMK. "We are excited to showcase the innovative QSC brand and extend future proof solutions to our clients, which syncs well with NMKs philosophy of providing quality service, quick market support and commitment for longevity."
At the same time, we would like to thank our previous distribution partner, GSL Professional, for its commitment over the past three years.
About QSC
Founded over five decades ago, QSC is a globally-recognized leader in the design, engineering and manufacture of award-winning, high-performance loudspeakers, digital mixers, power amplifiers, audio processors, digital cinema solutions, and the Q-SYS™ cloud-manageable audio, video and control Platform. Offering reliable, scalable and flexible solutions for entertainment, collaboration and commercial AV applications, our worldwide network of sales, service and support teams empower people everywhere to create impactful connections and memorable experiences.
For More Information
QSC Press Contact:
Kristine Fowler |Digital Marketing Manager
714.624.4527 | Email: [email protected] | www.qsys.com