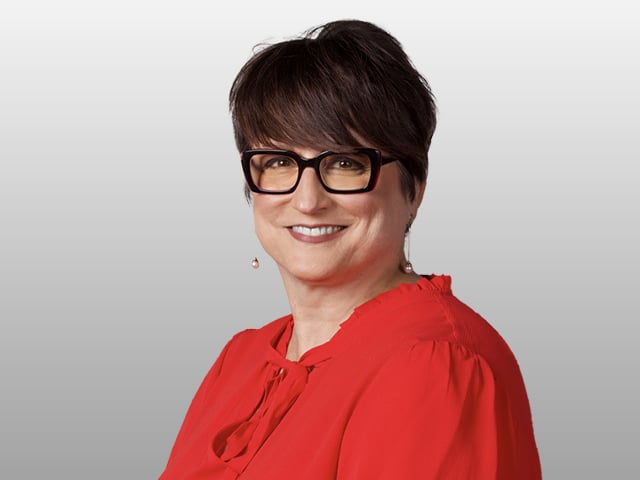 Q-SYS Promotes Karon Evanoff to Senior Vice President, Global Operations
10/13/2022
Costa Mesa, California (October 13, 2022) – [Fr, Es, De] – Q-SYS is pleased to announce the promotion of Karon Evanoff to Senior Vice President, Global Operations. In this new role, Evanoff will be responsible for all aspects of operations including global supply chain, manufacturing, quality, facilities, and product data management.
"Over the past six years, Karon has been instrumental to the success of the Q-SYS business by navigating the unprecedented disruptions created in supply chain the past two years and working cross functionally to ensure we continue to deliver products to our customers," says Jatan Shah, President and Chief Operating Officer, QSC, LLC. "In addition, she has spearheaded efforts to transform our supply chain to a fully digital engine. We are thrilled to have Karon at the helm of global operations as she continues to work with her team to deliver value to our customers."
"I am very proud of what our team has accomplished since I've been at Q-SYS," says Evanoff. "We have faced many obstacles over the last few years and worked hard to foster our supply chain relationships while being transparent with our customers. I look forward to working more strategically with our management teams and global operations to continually improve processes and increase Q-SYS market share."
About Q-SYS
Make AV smarter. Q-SYS is a cloud-manageable audio, video and control (AV&C) Platform built around a modern, standards-based IT architecture. Since its inception in 2009, it has been architected to deliver personalized, connected and engaging AV experiences.  With established solutions across corporate, education, hospitality, venues & events, cinema, government, healthcare, and transportation, Q-SYS redefines what is possible for live and virtual experiences by uniting hardware and software partners, developers, and creators.
For More Information
Press Contact:
Kristine Fowler | Sr. Digital Marketing & Global Communications manager
714.624.4527 | Email: [email protected] | qsys.com
Press Contact (EMEA & South Asia):
Sandra Rothe
Media & PR Manager
+49 7261 6595 372 | Email: [email protected] | qsys.com