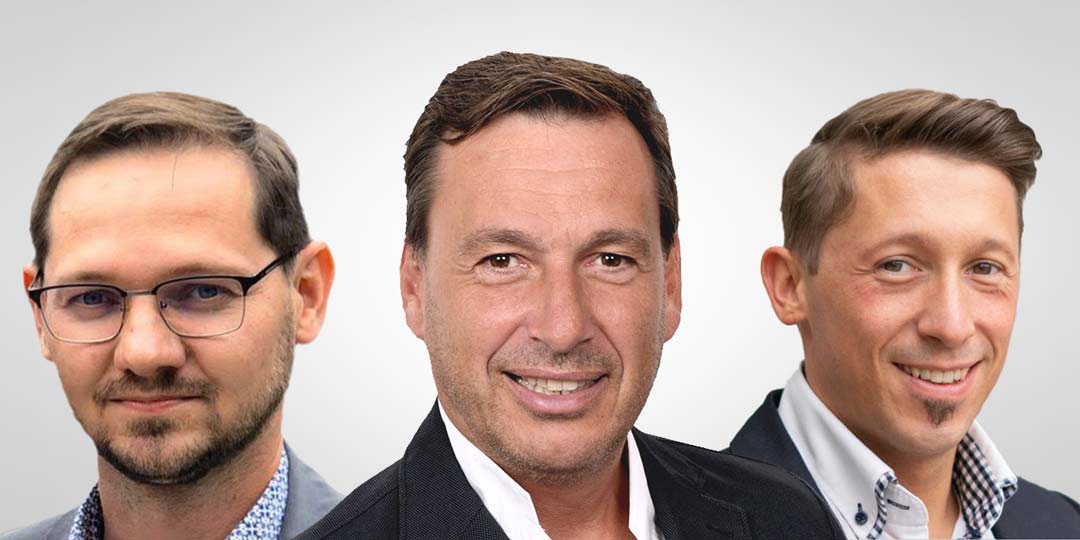 Q-SYS On Course for Growth in Austria
Addition of Matthias Burkel strengthens team and opportunities to proliferate Q-SYS in the region 09/14/2022
Wattens, Austria. (14 September 2022) – [De] – As Q-SYS continues to make substantial progress in Austria, and after a successful "(Frei)Räume 2022", the first Q-SYS roadshow in the region, the company is pleased to announce the addition of Matthias Burkel to the team of Gerd Kostial, Director of Q-SYS Austria, and Patrik Heider, Regional Sales Manager Austria. Matthias will work as Technical Sales Engineer where he will provide support in all phases of a Q-SYS project – from planning and commissioning to after-sales support.
"Especially in times of great challenges, as we all have experienced, it is our primary goal to further deepen the daily dialogue and relationships with our customers," says Kostial. "With Matthias' longstanding experience in the industry, we will be able to elevate our consulting offering in the project phase and better facilitate investment decisions."
For years, Burkel was responsible for both national and international AV projects in the live and installation sectors. Apart from running his own successful business, he most recently worked at Bose Professional for 17 years as a Regional Sales Engineer.
"Over the years in this industry, I have always been impressed with the simplified approach to the Q-SYS Platform," says Burkel. "I am really looking forward to sharing my knowledge in the field of loudspeaker design, simulation, calibration, DSPs and audio networks with our customers and sales partners and continue to educate them on the flexibility of Q-SYS."
Matthias Burkel can be contacted via [email protected] and by phone on +43 664 571 3454.
About Q-SYS
Make AV smarter. Q-SYS is a cloud-manageable audio, video and control (AV&C) Platform built around a modern, standards-based IT architecture. Since its inception in 2009, it has been architected to deliver personalized, connected and engaging AV experiences. With established solutions across corporate, education, hospitality, venues & events, cinema, government, healthcare, and transportation, Q-SYS redefines what is possible for live and virtual experiences by uniting hardware and software partners, developers, and creators.
For More Information
Press Contact:
Kristine Fowler | Sr. Digital Marketing & Global Communications Manager
714.624.4527 | Email: [email protected] | qsys.com
Press Contact (EMEA & South Asia):
Sandra Rothe
Media & PR Manager | Email: [email protected] | qsys.com