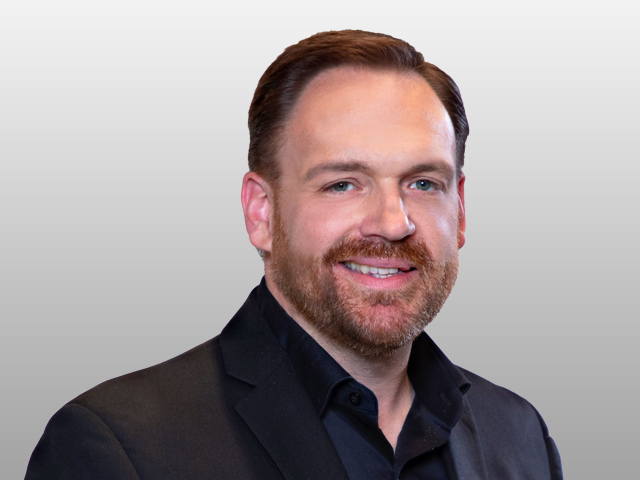 Crispin Thompson Joins Q-SYS as Vice President, Sales Enablement and Customer Engagement
08/25/2022
Costa Mesa, Calif. (August 25, 2022) – [De, Fr, Es] - Q-SYS is pleased to welcome Crispin Thompson as Vice President Sales Enablement and Customer Engagement, focusing on providing vision and leadership for our partner and customer care organization. In this role, Thompson will manage the company's sales operations team in the Americas and support its sales operations and business development teams globally to enhance customer engagement strategy and capabilities.
"Providing quality service to effectively meet the needs of our customers has always been a core value of who Q-SYS is and how we do business," says Anna Csontos, Executive Vice President, Chief Market Officer, QSC, LLC. "Cris brings tremendous knowledge of supporting the enterprise channel, and we are thrilled to have him on board to help elevate our customer and partner experience."
"Q-SYS is poised for solid growth over the next few years, which means its imperative to elevate systems and capabilities to increase satisfaction and engagement," says Thompson. "I look forward to collaborating with the team to fulfill the organization's vision to reach the next level in customer care and continue to retain loyalty."
Previously, Thompson was the Division Vice President of Operations at TaskUS where he owned the full suite of operations for North America. Prior to TaskUs, he spent 25 years at Hewlett Packard Enterprise in various leadership roles.
About Q-SYS
Make AV smarter. Q-SYS is a cloud-manageable audio, video and control (AV&C) Platform built around a modern, standards-based IT architecture. Since its inception in 2009, it has been architected to deliver personalized, connected and engaging AV experiences.  With established solutions across corporate, education, hospitality, venues & events, cinema, government, healthcare, and transportation, Q-SYS redefines what is possible for live and virtual experiences by uniting hardware and software partners, developers, and creators.
For More Information
Press Contact:
Kristine Fowler | Sr. Digital Marketing & Global Communications manager
714.624.4527 | Email: [email protected] | qsys.com