Corporate Campus Case Study
Multipurpose Meeting Rooms: Linkedln
---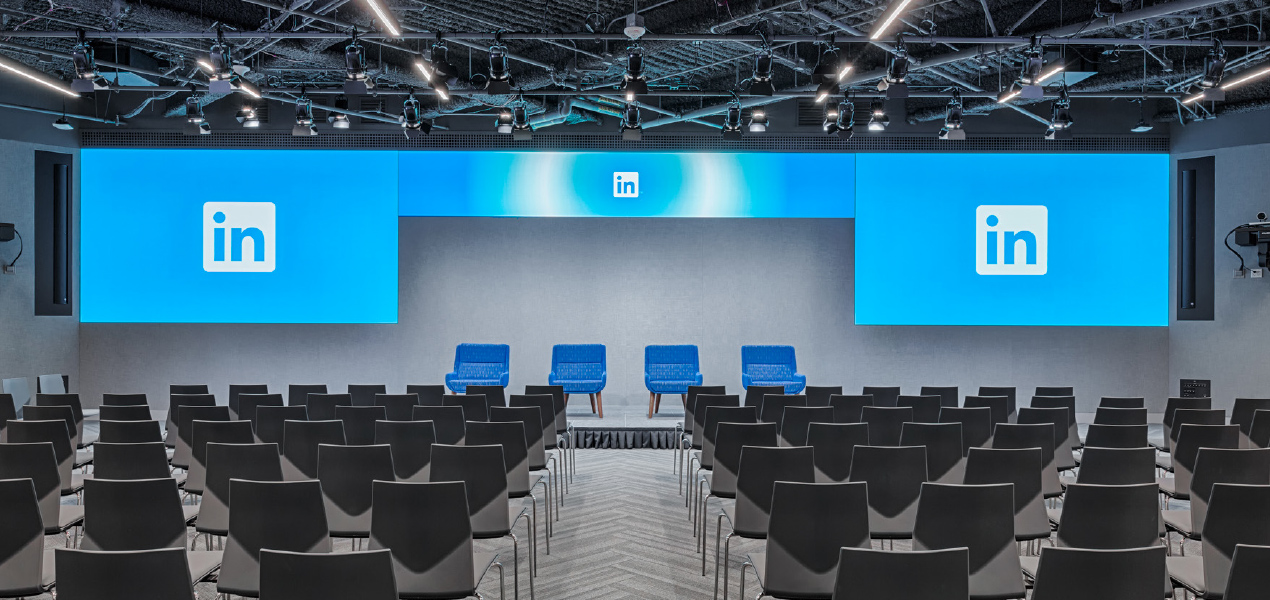 Q-SYS Platform enables large meeting room integration across LinkedIn's multiple corporate campuses.

Current and Emerging standards: The Q-SYS Platform converts various audio formats including analog, AES and Dante. It also supports AES67, the audio-over-IP standard that LinkedIn plans on implementing to route audio between campus sites in the future.
Channel Count and Source Conversion: The system has the ability to manage and convert multiple sources and formats while accommodating the high channel count density required for this project.
Intelligibility: Q-SYS acoustic echo cancellation (AEC) technology enables a seamless two-way discussion experience throughout LinkedIn's large multi-purpose meeting spaces.