Theme Park Case Study
Themed Attraction: Journey of Lights Parade
---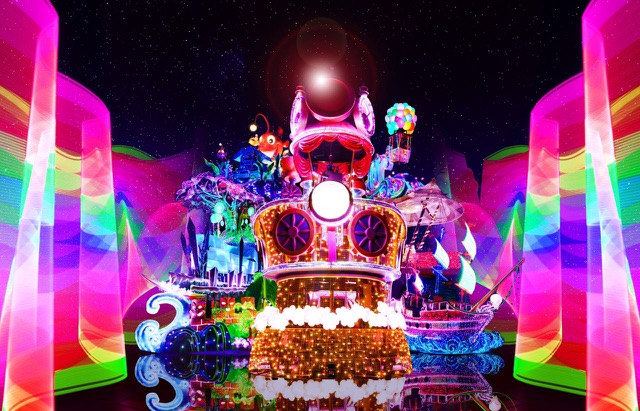 Challenges
Every night on the island of Hengqin, in Zhuhai, China, visitors to the breathtaking Ocean Kingdom theme park are treated to one of the most spectacular nighttime parades of any entertainment venue in the world.
Intricate Choreography of Zone Audio: Handle GPS location and wireless communication in order to achieve perfect synchronization of the audio and visual control as floats crossed 32 different zones over the 40-minute parade.
Control Functionality:

Flexibility to simplify an extremely complex design with scripting language that allowed them to handle constant data streams between multiple Cores

.
Ease of Integration & Simplicity: Integrate with current park-wide Q-SYS deployment and provide the ability to trace and identify signal paths when changes need to be made.
"Q-SYS gives the team the flexibility to do whatever is needed, whenever it is needed."
Evan Hall, Forward Thinking Designs

Solutions
Chimelong Ocean Kingdom site utilizes the Core 250i and Core 4000, but the parade specification revolves around a standalone Q-SYS Core 110f processor located on each of the floats, facilitating the multi-track BGM playback that accompanies the show. In fact, the Q-SYS Core 110f delivers a market-leading cost-to-I/O ratio within a single 1RU chassis, which suits the requirements of the floats perfectly.
This ground-breaking system utilized the Q-SYS control interface and ease of coding within Q-SYS Designer Software. The team at Forward Thinking Designs utilized the magic of Q-SYS Scriptable Control component within Q-SYS Designer Software as well as custom Lua scripting to deliver intricate, yet simple control and graphical user interfaces.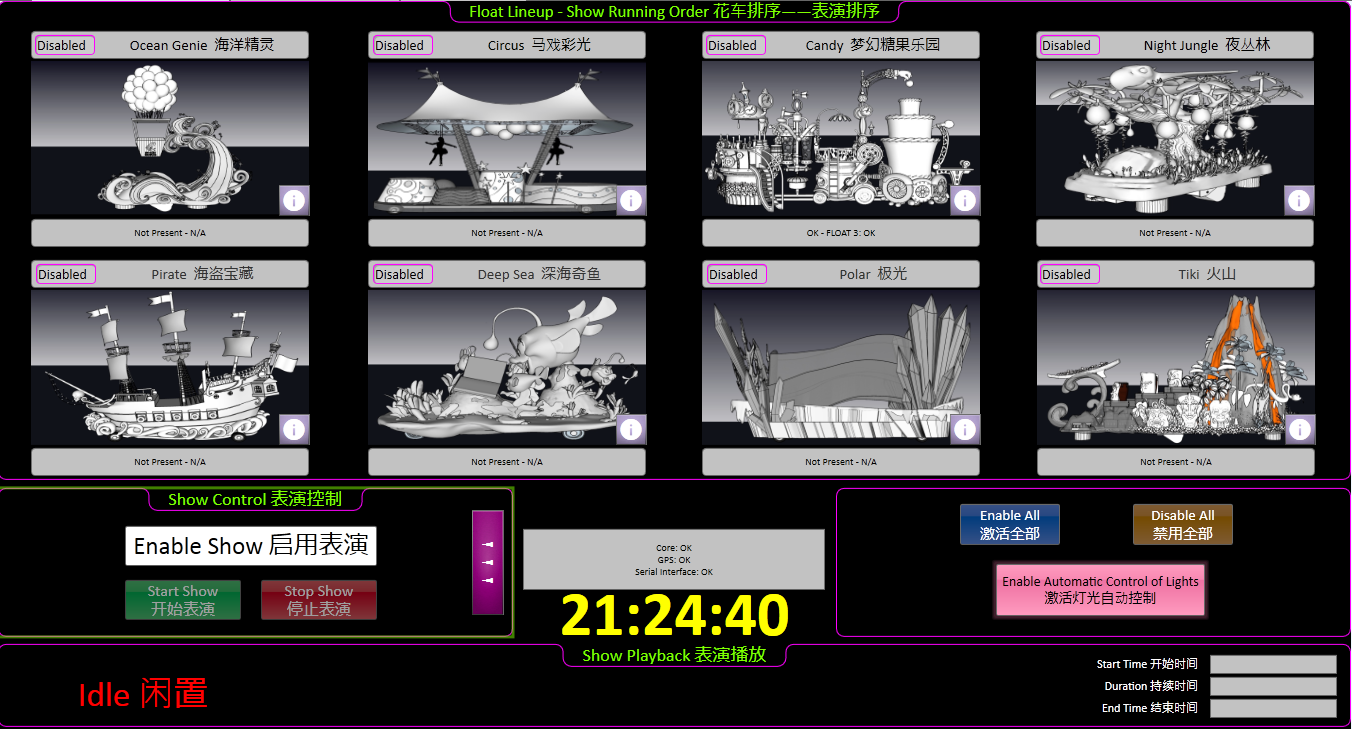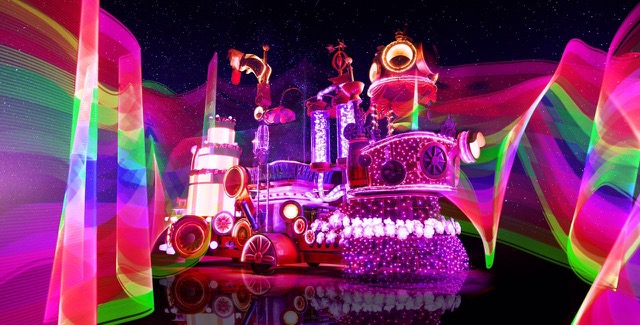 Results
After a year of operation, both Hall and the park's technical team are quick to emphasize that the Q-SYS system has more than proven itself as a solid platform for this application. In particular, Li praises the "stable network audio transmission and user-friendly audio routing" that Q-SYS has made possible. "Adding, changing, and deleting audio files on the fly is no problem at all, and there have been many positive observations about the wonderful GUI interface," he says.
As Hall observes, Q-SYS gives the team the "flexibility to do whatever is needed, whenever it is needed. They didn't have to go out and buy lots of music servers and control systems. Despite sophisticated integration requirements on the floats, Q-SYS never made them feel boxed into a corner and that – in terms of control and future expansion – they have infinite possibilities."
For more information, download the complete case study.