Meeting Room Case Study
Multipurpose Room: Bethany Christian Services
---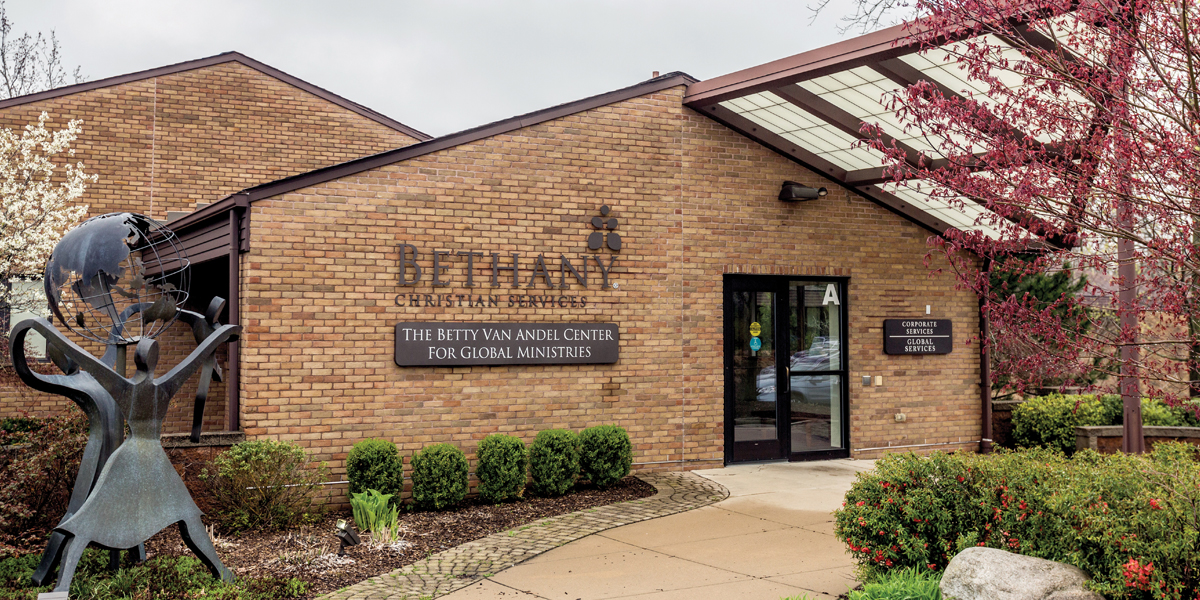 Challenges
Bethany Christian Services in Grand Rapids, Michigan brings families together through sponsorship, foster care, family support and adoption in 15 different nations. Bethany was in need of a solution that simplified the teleconferencing needs between the headquarters and nearly 100 locations across the United States.
Easy-to-Use and Flexible: The system needed to allow office staff to set up the room without relying on IT to travel across campus.
Crystal-Clear Audio: Previous solutions offered fair-to-poor audio quality forcing staff and donors to travel for in-person meetings to avoid the unreliable phone conferencing system.
Integration with Existing Infrastructure: Bethany utilized a Mitel VoIP enterprise phone system, which required the solution they selected to easily integrate with the technology they already had in place.
"The audio and telephony features of the Q-SYS Platform made it easy to create a 'set it and forget it' configuration that anyone could use."
Moss Telecommunications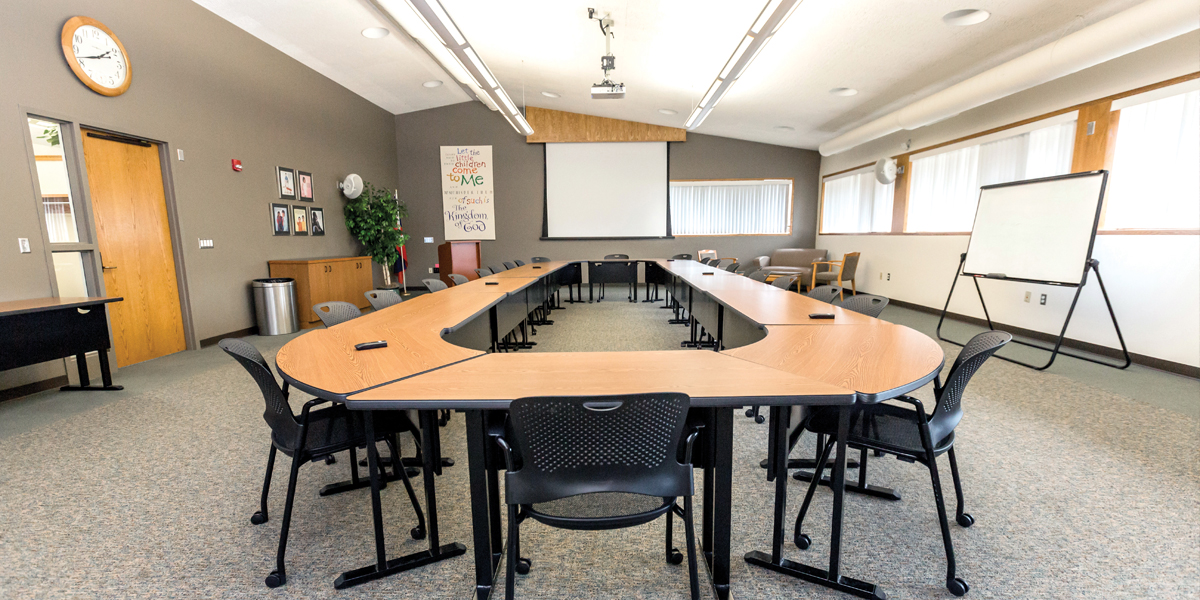 Solutions
Moss Telecommunications selected the Q-SYS Core 110f processor. The Q-SYS Platform was ideal because it took advantage of the organization's IP network to allow for remote management, was easy for the end user and virtually eliminated IT support.
Pristine audio quality
Q-SYS includes automatic echo cancellation (AEC) and adaptive automatic microphone mixers to ensure audio quality is crystal clear at both ends of the teleconference.
Easy integration with QSC power amplifiers and third-party controller
All Q-SYS Core processors, including the Core 110f processor used in this installation, integrated with an external third-party control system, and interfaced seamlessly with the QSC CX Series amplifier and legacy room loudspeakers (utilizing the Q-SYS custom loudspeaker voicing options).

System Components
(1) CX Series Amplifier - CX302v
Shure MXW Wireless System (with 8 microphones)
Mitel VoIP Telephony System

Results
After nearly a year in operation, Bethany Christian Service is very happy they chose the Q-SYS Core 110f processor for their audio, video and control (AV&C) needs.
"The fact that it's network-based is so advantageous," the engineers from MOSS explained. "Q-SYS allows the IT group to login remotely and troubleshoot from their own office. Of course, that will be even more helpful as their office continues its expansion and adds additional Q-SYS conference rooms."
The engineers at MOSS are fully invested in Q-SYS as an integrator. "We have decided that the Q-SYS Platform is a go-to product for us. We were pretty much in limbo before we found it. Not anymore.
Q-SYS is simple to use, simple to program, and it integrates with other systems incredibly well."
For more information, download the complete case study.