Higher Education Solutions – Auditorium
Auditoriums in Higher Education spaces are expected to serve many groups and functions – as an academic conference space, live performance venue, even a cinema and beyond - each with their own technology needs. Q-SYS has the unique flexibility to support these multi-use spaces without the need for complex (or costly) integration workarounds.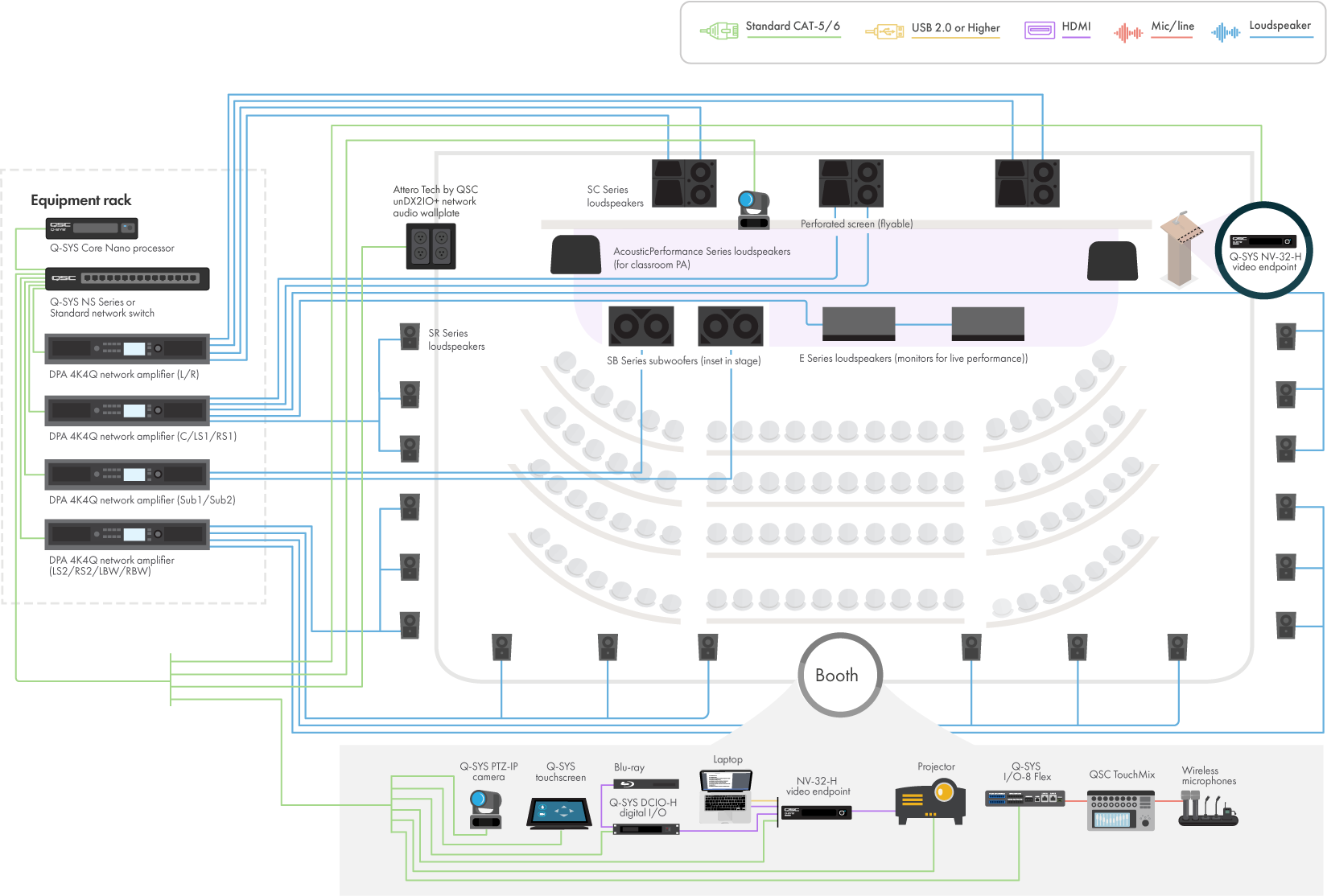 Q-SYS Auditorium Features

Live Performance Streaming
If you want to reach a bigger audience for your next university performance, connect a PC via USB to Q-SYS and stream camera video and system audio feeds to any major web broadcasting platform.

Cinema Quality Audio
Create a cinema-like, multi-channel audio experience using the same equipment that's used in movie theatres around the globe. Learn More

Paging & Background Music Distribution
Whether it's the lobby, backstage or the entire venue, Q-SYS lets you send live or pre-recorded messages where they need to be heard. Additionally, you can distribute music to specific areas in the venue while providing playlist and track controls to your Q-SYS user control interface.

Simple Control
Instructors and event organizers alike shouldn't need to worry about the technology in the room. That's why Q-SYS and its built-in control engine allows instructors to trigger single-button audio/video/environmental presets based on event type. Best of all, they can control this from a Q-SYS touchscreen, or if COVID safety is a concern, they can also control the room from their own mobile device! Learn More


In-room Voice Reinforcement
Lectures and presentations will be crystal clear, thanks to Q-SYS room optimization
tools, EQ and processing, along with broad portfolio of Q-SYS installed loudspeakers
and custom loudspeaker presets.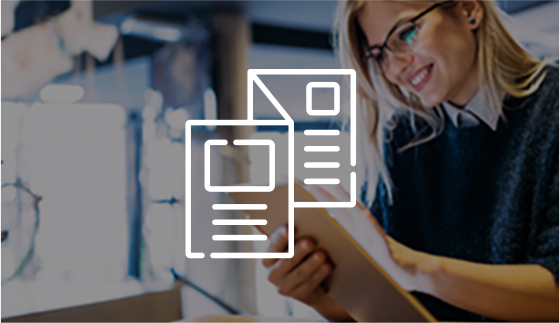 Higher Education Brochure
Learn how the Q-SYS Ecosystem can enable applications across campus. Includes diagram examples with equipment list.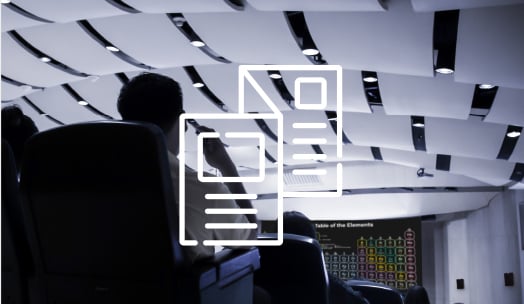 Cinema AV Solutions Brochure
Create cinema-like audio experiences in any high-value, multi-use space across campus. Includes diagram examples with equipment lists.