---
Somfy
Somfy is the world leader in the automatic control of openings and closures in homes and buildings. For over 50 years, Somfy has allowed people to transform their living environments with automatic controls, by designing and developing solutions offering comfort, security and energy savings. Q-SYS developed a control plugin to enable automation of Somfy motors within the Q-SYS Ecosystem.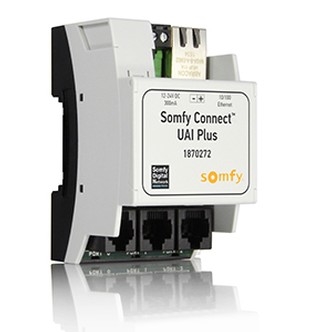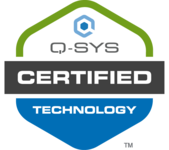 Somfy Connect Universal Automation Interface (UAI) Plus
Integration Type: Q-SYS Control Plugin
Description: The Somfy Connect™ Universal Automation Interface (UAI) Plus allows for commissioning and integrating Somfy Digital Network™ (SDN) Motors over IP/Ethernet. The Somfy UAI+ Q-SYS plugin provides seamless control over the Somfy motorization system. With this Plugin, you will be able to automate or manually adjust up to 40 individual motors and 40 motor groups.