---
SKAARHOJ
SKAARHOJ develops and manufactures universal broadcast control panels for live Broadcast production, including RCPs for camera control, PTZ robotic camera controllers, vision mixing surfaces, router control panels, along with a number of auxiliary products.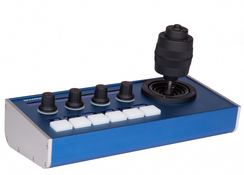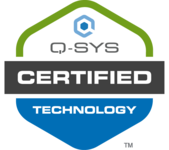 SKAARHOJ PTZ Fly
Integration Type: Q-SYS Control Plugin
Description: The Skaarhoj PTZ Fly control plugin allows you to use the Skaarhoj Fly camera controller to control Q-SYS conference cameras. All controls can easily be added to a Q-SYS UCI or connected via control pins for automation logic.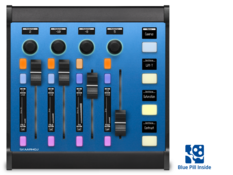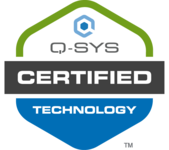 SKAARHOJ Wave Board
Integration Type: Q-SYS Control Plugin
Description: The SKAARHOJ Wave Board Q-SYS plugin will allow you to use the SKAARHOJ Wave Board, Wave Board Mini, or Color Fly to control Q-SYS. It features two modes, Simple and Advanced. Simple mode allows up to two layers and each channel on the controller can be linked to a matrix mixer channel. Simple mode also allows up to 3 presets to be saved and recalled. Advanced mode uses control pins to allow for anything inside of Q-SYS to be controlled from a single layer on the controller.
Have a Plugin Idea?
Do you have a plugin/integration idea for this manufacturer/service provider? We'd love to hear about it so we can work with our valued Technology Partner to bring it to market. Your continued support helps Q-SYS and our Technology Partners deliver exceptional experiences.