---
Skaarhoj
SKAARHOJ develops and manufactures universal broadcast control panels for live Broadcast production, including RCPs for camera control, PTZ robotic camera controllers, vision mixing surfaces, router control panels, along with a number of auxiliary products.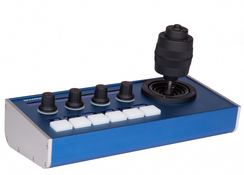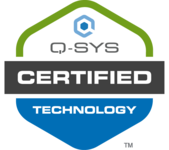 Skaarhoj PTZ Fly
Integration Type: Q-SYS Control Plugin
Description: The Skaarhoj PTZ Fly control plugin allows you to use the Skaarhoj Fly camera controller to control Q-SYS conference cameras. All controls can easily be added to a Q-SYS UCI or connected via control pins for automation logic.