---
Radio Design Labs
Radio Design Labs, Inc.®, abbreviated RDL®, is a manufacturer of electronic audio, video and control products headquartered in Prescott, Arizona, USA. Its products are distributed worldwide for use in commercial and residential audio and video installations and in broadcast and recording facilities. The company is known as the pioneer of application-specific electronic modules. The company produces modules in several trademarked product series including STICK-ON®, RACK-UP® and FLAT-PAK™.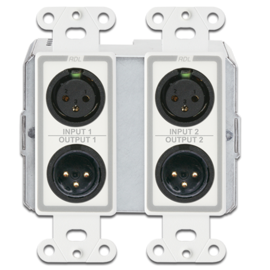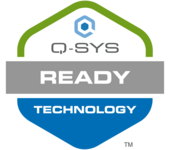 RDL DD-RN Series Network Audio Interfaces
Integration Type: Q-SYS Control Plugin
Description: Now get simple integration of the DD-RN Series Network Audio Interfaces with Q-SYS. This plugin automatically generates model specific features once assigned in Q-SYS Configuration Window, making it quick and easy to adjust the settings of every unit. This plugin supports the following models: DD-RN31, DD-RN40, DD-RN42 Wall-Mounted Bi-Directional Mike/Line Dante Interface.
Have a Plugin Idea?
Do you have a plugin/integration idea for this manufacturer/service provider? We'd love to hear about it so we can work with our valued Technology Partner to bring it to market. Your continued support helps Q-SYS and our Technology Partners deliver exceptional experiences.