---
Magewell
Magewell develops innovative, high-performance video I/O and IP workflow solutions that seamlessly bridge signals, software, streams, and screens. The simplicity, affordability, and reliability of Magewell's capture, conversion, and streaming products have made them the preferred choice of end-users and systems integrators for bringing live video and audio into and out of IP networks and popular software. Magewell's hardware and software solutions flexibly support a wide range of applications including live event streaming, production, video conferencing, multi-site video distribution, lecture capture, corporate training, medical imaging and more.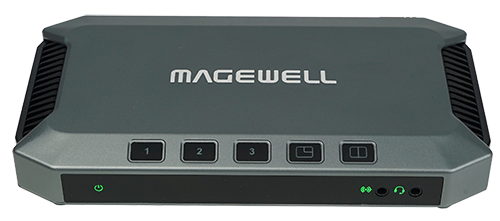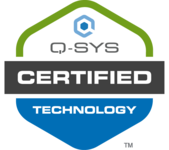 Magewell USB Fusion
Integration Type: Q-SYS Control Plugin
Description: USB Fusion lets producers and presenters switch between multiple live and file-based sources, or to combine two inputs simultaneously into one output (picture-in-picture or side-by-side) for capturing into popular software via its USB 3.0 interface. USB Fusion offers two 1080p60 HDMI inputs plus one USB webcam input. It also supports wireless sharing input protocols including AirPlay®, Google Cast™ and Miracast™. Users can easily switch or combine sources via on-device buttons or the companion tablet app. This plugin supports basic source switching and scene layout capabilities. All functionality contained within front panel push buttons can be replicated inside Q-SYS Designer.
Have a Plugin Idea?
Do you have a plugin/integration idea for this manufacturer/service provider? We'd love to hear about it so we can work with our valued Technology Partner to bring it to market. Your continued support helps Q-SYS and our Technology Partners deliver exceptional experiences.