---
LynTec
LynTec is a leading manufacturer of remotely operated AC power control systems for the installed sound, lighting and video industries. The company now offers individual or grouped circuit breaker on/off control and monitoring through a web browser interface, great for large A/V systems and theatrical lighting control. Single or multi-panel systems utilize motorized circuit breakers that provide control and circuit protection in the same enclosure. LynTec power panel control systems save space, improve reliability and reduce installation costs.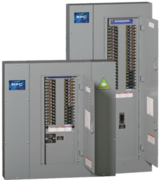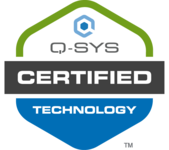 LynTec RPC Plugin
Integration Type: Q-SYS Control Plugin
Description: The LynTec RPC plugin for Q-SYS delivers control for the patented RPC controllable AVL circuit breaker panel, RPCR AV and lighting control relay panel, XPC and NPAC rack-mounted circuit control solutions, as well as the new LCP lighting control panelboard and Narrow Profile panelboards. With this plugin, all the capabilities and options that are available inside LynTec's browser-based GUI can be controlled within the Q-SYS environment.
---