---
Key Digital
Established in 1999, Key Digital® designs and engineers intuitive digital A/V connectivity and control solutions that embody excellence. Key Digital delivers reliable, superior-quality, easily implemented, versatile, high-performance products for corporate, education, government, house-of-worship, bar & restaurant, digital signage, and residential A/V applications.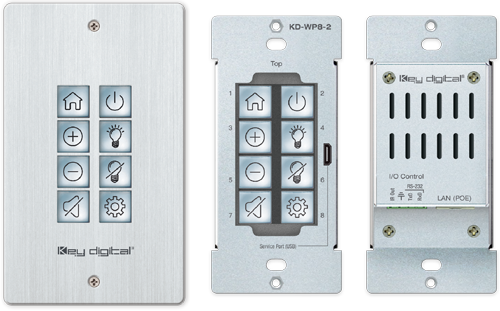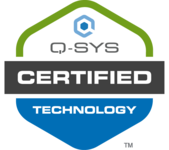 Beta Key Digital KD-WP8-2
Integration Type: Q-SYS Control Plugin
Description: The Key Digital® KD-WP8-2 is an eight-button control keypad that fits into a single-gang wall box and is PoE powered. The KD-WP8-2 plugin can be connected to other components and plugins inside of Q-SYS, allowing the buttons on the keypad to control workflows inside of Q-SYS. There is also a virtual serial port on the plugin which will allow you to connect a device to the serial port on the keypad and control the device with a supported Q-SYS plugin. There are two modes in the plugin that can be selected in the plugin properties: Q-SYS Driven LEDs and Web GUI Driven LEDs. In Q-SYS Driven LEDs mode the LED states for the buttons can be driven from Q-SYS. In Web GUI Driven LEDs mode the LED states are driven by the KD-WP8-2's web interface. A sample design is included and showcases how you can use the plugin to control video routing, display power, volume, camera selection, and more!