---
Cisco
Cisco In-Room Controls enable effortless user control for Cisco WebEx Room Series and WebEx Board video conferencing devices. Q-SYS has developed a Q-SYS Control plugin that expand control capabilities of Cisco endpoints, combining Cisco controls with in-room AV controls provided by Q-SYS.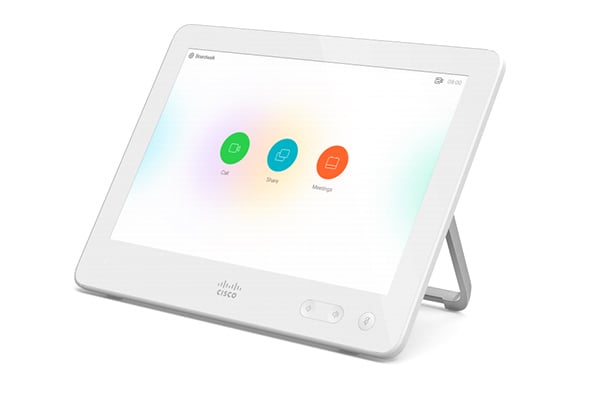 Cisco In-Room Control
Integration Type: Q-SYS Control plugin
Description: This Q-SYS-developed plugin is intended for installations where Cisco collaboration endpoints, such as the Cisco Touch 10, are the primary user interface. Through Cisco's Interface Extension Editor, programmers can create custom panels and buttons to trigger specific actions through Q-SYS, allowing for a consistent user experience for applications that utilize Cisco In-Room control.
Available for download through Q-SYS Designer Asset Manager.