---
BrightSign
BrightSign LLC, the global market leader in digital signage media players, is headquartered in Los Gatos, California, with offices in Europe and Asia. BrightSign designs media players and provides free software and cloud networking solutions for the commercial digital signage market worldwide, serving all vertical segments of the marketplace. BrightSign products are known for their signature reliability, affordability, market-leading technology and unsurpassed performance.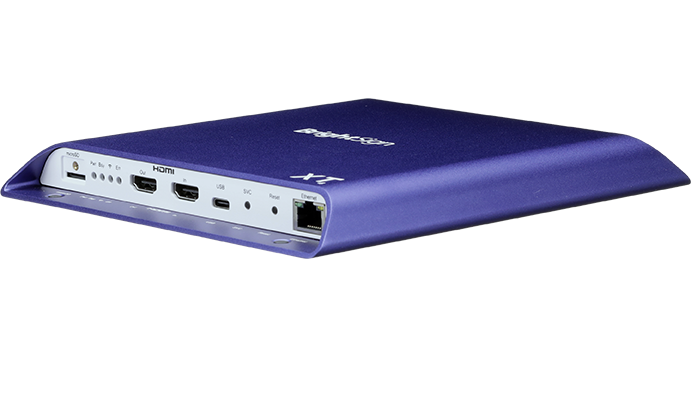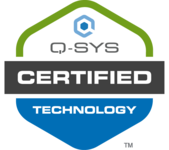 BrightSign
Integration: Q-SYS Control Plugin
Integration Type: Certified
Designed exclusively for digital signage, BrightSign's purpose-built OS delivers superior signage capabilities and exceptional Full HD and true 4K HDR video quality with a dependable solid-state platform. All BrightSign models deliver the absolute highest standard of reliability, affordability and ease-of-use.
The BrightSign Q-SYS Plugin offers Control Script Mode and Custom Mode. Control Script Mode requires the autro.brs file to be loaded to the BightSign player. It provides the ability to see the list of files on the player, select from the files, and offers transport controls so that you can manually or automatically show certain signage content. With Control Script Mode you do not need to set up additional UDP strings in Bright Author. You are given the basic controls and monitoring you need via the autorun.brs file. Custom Mode allows for monitoring of the player and up to 100 custom UDP commands that can be sent directly to the player. The UDP commands must be set up in Bright Author for this mode to work. This BrightSign player can be monitored over the cloud in Q-SYS Reflect Enterprise Manager by enabling the "Is Managed" Property in the Plugin Properties.

Have a Plugin Idea?
Do you have a plugin/integration idea for this manufacturer/service provider? We'd love to hear about it so we can work with our valued Technology Partner to bring it to market. Your continued support helps Q-SYS and our Technology Partners deliver exceptional experiences.