---
AVer
An award-winning provider of education technology and video collaboration camera solutions.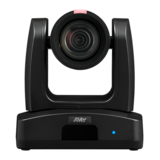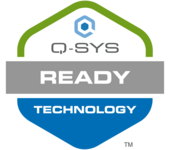 AVer Camera Control Plugin
Integration Type: Q-SYS Control Plugin
AVer delivers the highest value, product quality and features with advanced Auto Tracking and live streaming-ready professional PTZ cameras. Combining NDI® with Pro AV Cameras from AVer allows you to create new magic with your videos. AVer Q-SYS Plugin for PTZ Cameras is specially designed for Q-SYS Designer to simply control AVer Pro AV Cameras including Auto Tracking functions directly. Let's find out more video recording and live streaming possibilities with AVer Pro AV Cameras!
Available for download through Q-SYS Designer Asset Manager.
Have a Plugin Idea?
Do you have a plugin/integration idea for this manufacturer/service provider? We'd love to hear about it so we can work with our valued Technology Partner to bring it to market. Your continued support helps Q-SYS and our Technology Partners deliver exceptional experiences.