---
Audix
Audix commenced in 1984 with a mission that remains unchanged: To design, engineer and manufacture high performing, innovative products that contribute to the advancement of the professional audio industries. Year after year, Audix microphones are recognized for their design, performance, quality, durability and value.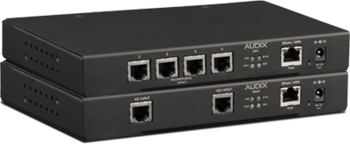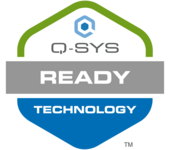 Audix DN4 and DN43
Integration Type: Q-SYS Control Plugin
This control plugin allows for configuration of the Audix Dante/AES67 Microphone Interface within the Q-SYS environment. The plugin lets users adjust microphone gain, add a low or high-pass filter, program LED functions and monitor connection status. Audio from the microphone interfaces will enter the Q-SYS Ecosystem natively (via AES67 or Q-SYS Software-based Dante license).
Available for download through:
Q-SYS Designer Software
Have a Plugin Idea?
Do you have a plugin/integration idea for this manufacturer/service provider? We'd love to hear about it so we can work with our valued Technology Partner to bring it to market. Your continued support helps Q-SYS and our Technology Partners deliver exceptional experiences.