---
Analog Way
Analog Way is a world-leading designer and manufacturer of innovative equipment dedicated to the professional audiovisual industry.
For 30 years, Analog Way has developed and manufactured a wide range of high-end solutions and reliable equipment for professional AV applications including video wall processors, mixers and seamless presentation switchers, media servers, event controllers and multi-format converters. In February 2019, Analog Way has launched LivePremier™, a new series of ultra-powerful 4K/8K live presentation systems for high-end staging and premium system integration.
Analog Way solutions help delivering uncompromising video presentation experiences to customers in the Rental & Staging, Corporate, Broadcast, Institutional, higher Education and House of Worship markets worldwide.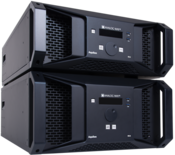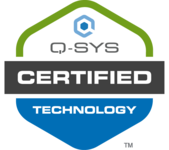 LivePremier™ Series Aquilon
Integration Type: Q-SYS Control Plugin
Description: LivePremier™ is a full range of modular and scalable 4K/8K multi-screen presentation systems and videowall processors, delivering uncompromising presentation experiences to high-end staging and premium system integration. The LivePremier™ series is comprised of five high-performance pre-configured products (Aquilon RS alpha, RS1, RS2, RS3 and RS4) as well as two fully customizable models (Aquilon C and C+) that can be tailored to match the requirements of any project or event.