Serie NL
Altavoces en red Q-SYS

Los altavoces PoE en red de la serie NL de Q-SYS ofrecen una reproducción clara de voz y música en los espacios de colaboración modernos. Como productos nativos de Q-SYS, la serie NL permite verdaderas soluciones de audio, video y control de extremo a extremo basadas en la red y gestionadas por el sistema operativo Q-SYS. Los altavoces de red de la serie NL se integran en su espacio con un único cable Ethernet para reducir el espacio general que ocupa el hardware y disminuir el costo del sistema. Están disponibles en tres formatos (barra de sonido, montaje suspendido y montaje en el techo) para permitir su uso en muchos tipos de salas, y aprovechan al máximo la integración drag-and-drop y las sencillas capacidades de control que ofrece Q-SYS.
El altavoz adecuado para cada espacio: El Q-SYS NL-SB42 es una barra de sonido con altavoces de 4 pulgadas y dos vías, mientras que el Q-SYS NL-P4 es un altavoz de 4 pulgadas de montaje colgante para instalaciones de techo abierto, y el Q-SYS NL-C4 es un altavoz de 4 pulgadas de montaje en techo. Todos los altavoces de la serie NL están diseñados para ofrecer una baja distorsión con el fin de mejorar el rendimiento AEC del sistema y optimizar la inteligibilidad del sonido.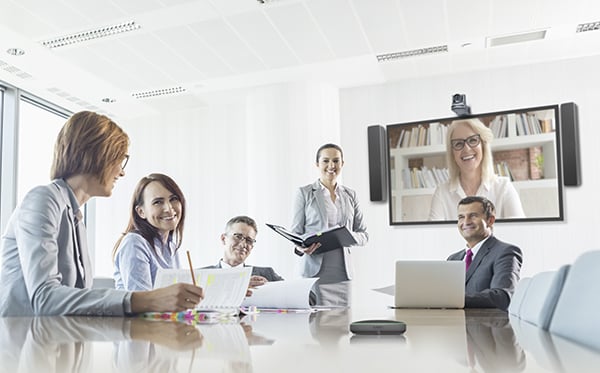 Combine a su gusto: Los altavoces de red de la serie NL se basan en los mismos principios de diseño que la serie AcousticDesign™ de QSC, presentando un diseño elegante y discreto junto con las mismas características sonoras que permiten a los integradores combinar diferentes formatos para adaptarse a las necesidades únicas de cualquier espacio.
Vaya a lo sencillo: Los altavoces en red de la serie NL cuentan con alimentación a través de Ethernet (PoE), lo que significa que los datos de audio, la alimentación y el control nativos de Q-SYS se suministran a través de un único cable, lo que simplifica en gran medida la instalación y la implementación, al tiempo que se reduce el espacio necesario en el rack.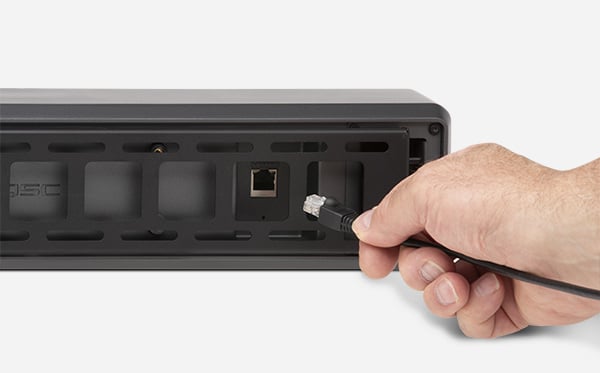 Intrinsic Correction

™

: Para simplificar el proceso de ajuste, Q-SYS integra automáticamente los perfiles de los altavoces de la serie NL.
Q-SYS Call Sync: Sincronice de forma automática los controles incorporados y los indicadores de estado LED en determinados dispositivos Q-SYS (micrófono NM-T1, pantallas táctiles TSC Series Gen 3 y barra de sonido PoE NL-SB42) manteniendo el estado de todos los nodos finales de la sala sincronizados con las plataformas UC conectadas.
Monitoreo y administración remotos: Los altavoces de red de la serie NL son los primeros altavoces que pueden ser monitoreados y gestionados de forma automática por Q-SYS Reflect Enterprise Manager en cada etapa, desde la fuente de audio hasta el driver del altavoz.
Diseñadas para Q-SYS: La Serie NC se integra perfectamente en Q-SYS, una plataforma de audio, video y control gestionable desde la nube y creada para ofrecer soluciones de AV flexibles y escalables con la vista puesta en el futuro. Más información sobre Q-SYS.
SELECT A MODEL
NL-C4
NL-P4
NL-SB42
Loudspeaker type
Network PoE ceiling-mount loudspeaker for Q-SYS
Network PoE pendant-mount loudspeaker for Q-SYS
Network PoE soundbar for Q-SYS
Driver
4-in full-range
4-in full-range
3.5-in woofer & 0.75-in tweeter
Effective frequency range
100 Hz – 20 kHz
90 Hz – 20 kHz
110 Hz - 20 kHz
Rated noise power / voltage (W rms)
12 W (PoE), 24 W (PoE+)
12 W (PoE), 24 W (PoE+)
12 W (PoE), 24 W (PoE+)
Rated coverage (-6 dB)
120°
100°
150° horizontal, 160° vertical
Directivity factor
3.8
5.3
2.7
Directivity index
5.8 dB
7.2 dB
4.2 dB
Maximum continuous SPL
94 dB (PoE), 97 dB (PoE+)
90 dB (PoE), 93 dB (PoE +)
Maximum peak SPL
108 dB (PoE), 111 dB (PoE+)
106 dB (PoE), 107 dB (PoE +)
Input connector type
RJ45, Q-LAN
RJ45
Enclosure material
ABS baffle on powder steel back can
ABS baffle and enclosure
ABS
Grille material
Powder coated steel
Powder-coated steel
Net Weight
3.5 lb (1.6 kg)
2.88 lb (1.31 kg)
3.86 lbs (1.75 kg)
Product dimensions (diameter x height)
8.46 x 4.13 in (215 x 105 mm)
6.81 x 7.83 in (173 x 199 mm)
20.4 x 3.97 x 2.87 in (518.1 x 101 x 73 mm)
Power requirements
PoE (Type 1 Class 3) or PoE+ (Type 2 Class 4)
Details
Details
Details
All specifications are subject to change without notice.