Serie NV
Nodos finales de video en red de Q-SYS
La Serie NV de nodos finales de video en red de Q-SYS son dispositivos multipropósito configurables a través de software y nativos de la plataforma Q-SYS que permiten distribución de video de alta calidad y baja latencia. La Serie NV es flexible y escalable, lo que hace posible ajustar los componentes de su sistema a las necesidades del proyecto, instalando el tipo y la cantidad correcta de E/S de video donde sea más necesario. Q-SYS. Los nodos finales de la Serie NV convierten de forma sencilla las señales de cámara y audio en red a su aplicación preferida a través de una conexión USB única, sin drivers y plug-and-play. Como producto nativo de Q-SYS, la Serie NV está potenciada por Q-SYS OS y se integra de forma impecable en cualquier sistema de Q-SYS, lo cual permite el enrutamiento de audio, la selección de la fuente de video y la configuración de dispositivos sin necesidad de programación.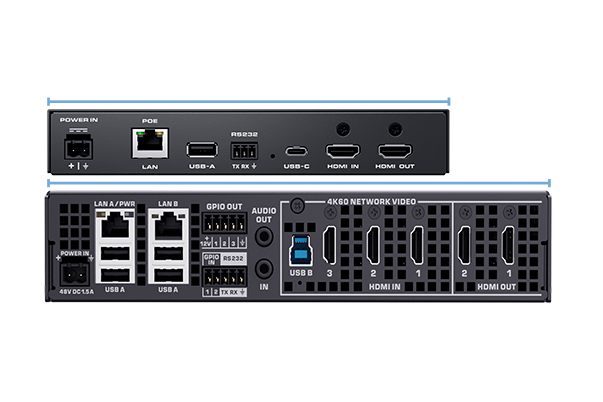 Flexible y escalable
La Serie NV de Q-SYS ofrece múltiples modelos, lo que permite a los diseñadores optimizar los sistemas teniendo en cuenta el tipo de conexión, la densidad de E/S, las características disponibles o licenciadas, y el tamaño físico.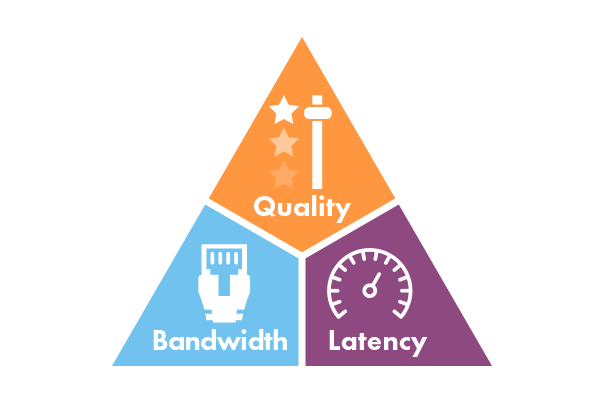 Q-SYS Shift
La Serie NV permite la distribución de video digital sin pérdida de calidad y con baja latencia hasta 4K60 4:4:4 mediante Q-SYS Shift™. Q-SYS Shift™ está optimizado para administrar y optimizar de forma inteligente la velocidad de bits de red actualizando únicamente los cambios entre fotogramas, lo que hace un uso significativamente menor del ancho de banda si lo comparamos con otros códecs, y además sin sacrificar calidad ni latencia.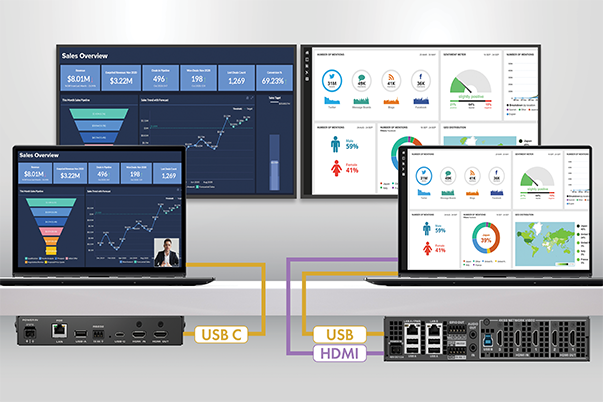 AV Bridging
La Serie NV permite incorporar conectividad USB donde más la necesite, eliminando los problemas derivados de la instalación y el mantenimiento que conllevan las tecnologías de conversión, switching y extensión necesarias para instalar sistemas de conferencias por USB.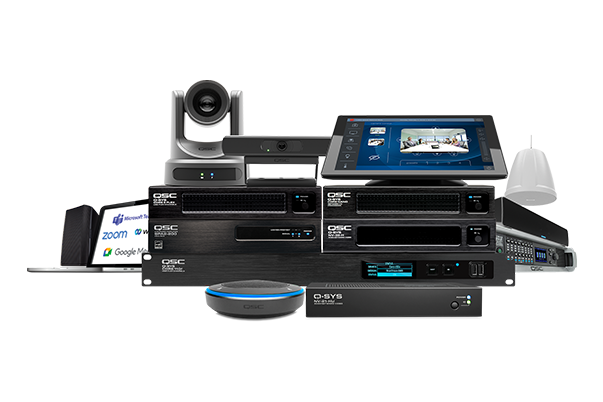 Diseño exclusivo para Q-SYS
La Serie NV permite la distribución de audio y video nativo sin administración ni hardware de control adicionales. Potenciados por Q-SYS OS, los dispositivos de la Serie NV se integran de forma impecable en los sistemas Q-SYS, y hacen posibles implementaciones sin fricciones y sin necesidad de programación.
Specifications
NV-32-H
NV-21-HU
HDMI Inputs
3
1
USB-C Inputs
0
1
HDMI Outputs
2
1
HDCP
1.4 & 2.2
1.4 & 2.3
HDMI output scaler
Yes
Yes
AV Bridging
Yes - Included
Yes - Licensed Feature
USB HID Routing
Yes
Yes
USB Device Charging
No
Yes[1]
RS-232
1
1
GPIO
2 input
3 output
No
HDMI Output CEC
Yes
Yes
3.5 mm Audio Input
Yes - 2 channels
No
3.5 mmAudio Output
Yes - 2 channels
No
PoE Requirements
PoE Type 4, Class 8
PoE Type 3, Class 5
Supports Q-SYS Core Mode
Yes
No
Stream multiple content sources simultaneously
Yes
No
Aux Power
48 V DC 1.5 A
12 V DC 9 A
Aux Power Supply Included
No
No
Aux Power Supply Accessory
No
Yes - NV-21-PSU
Details
Details
[1] An external power supply is required for any device charging over the USB-C connection.
All specifications are subject to change without notice.