SPA-Q Series
Q-SYS Network Amplifiers
The Q-SYS SPA-Q Series expands and delivers rightsized amplification to a wide variety of space-types. With available GPIO for control, two flex channels (either mic/line inputs or line outputs), and 60 W per channel, the Q-SYS SPA-Qf 60x2 (two channel) and Q-SYS SPA-Qf 60x4 (four channel) provides the utility to centralize your processor's connectivity across more spaces, all within a trusted native Q-SYS network amplifier.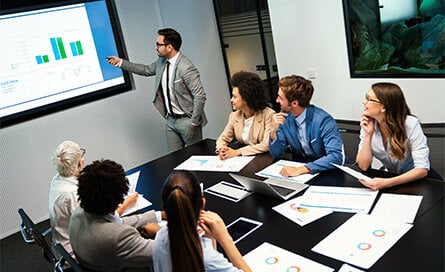 Rightsized for Smaller Spaces
With two or four output channel models at 60 W per channel, the Q-SYS SPA-Q Series brings the audio quality you've come to expect into compact high-impact spaces.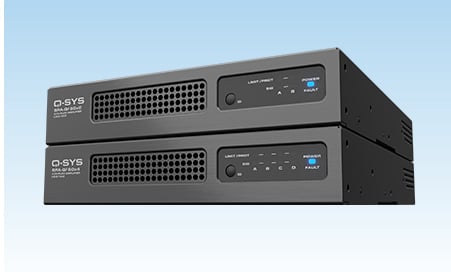 Future-Focused System Design and Scalability
The Q-SYS SPA-Q Series operates on your network, so you can install your amplifier closer to its connected loudspeakers and other in-room endpoints, freeing you to choose between placing your Q-SYS Core processor in-room, OR centralizing it to serve multiple spaces around the building.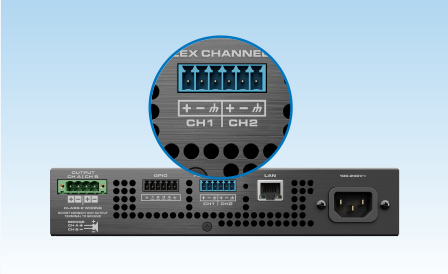 Untethered Processing Through Flexible Network I/O Endpoints
Two onboard software-definable flex channels (as mic/line inputs with 48V phantom power,
or as line level outputs) route legacy analog microphones anywhere on the network
or provide signal to an external recorder.
Leverage the available onboard GPIO to power/control microphone LEDs or any required sensors
or buttons using four bi-directional GPIO pins.
Create future-facing systems

Q-SYS SPA-Q Series network amplifiers join a host of other Q-SYS products (like Q-SYS QIO Series as well as Q-SYS Feature and Scaling Licenses) that pair perfectly with smaller Q-SYS Cores (like the Q-SYS Core Nano processor) to decouple the physical I/O from the processor and allow for an unmatched degree of system customization and scalability without overinvesting in unused onboard I/O channels or processing power.
SELECT A MODEL
SPA-Q Series
SPA-Q 60x2
SPA-Q 60x4
Channel Count
2 Channel
4 Channel
Power
60 W / channel
Flex I/O
2 software-configurable inputs/outputs
GPIO
4 bi-directional pins
Product Dimensions (HWD)
1.75 x 8.7 x 11.25 in (44 x 221 x 286 mm)
Shipping Dimensions (HWD)
3.54 x 13.5 x 15 in (89.9 x 342.9 x 381 mm)
Shipping Weight
6.2 lb (2.81 kg)
6.4 lb (2.90 kg)
Included Accessories
Rack / wall mounting kit and power cord
Details
Details
All specifications are subject to change without notice.