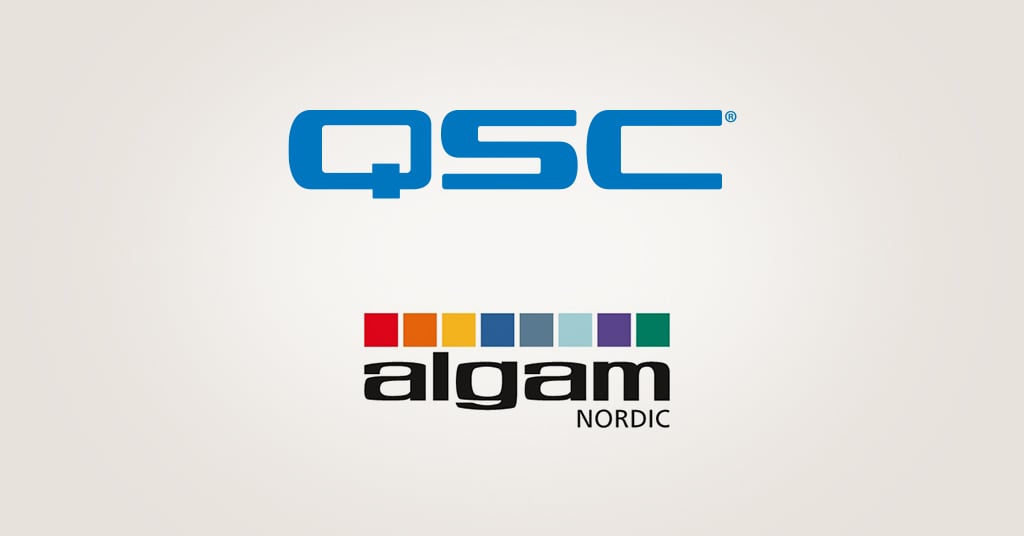 QSC EMEA Names Algam Nordic as Distributor
New Live Sound distribution partner in Nordic countries 06/23/2021
Sinsheim, Germany (June 23, 2021) - [De] - QSC announces Algam Nordic as its new Live Sound distribution partner for Sweden, Denmark, Norway, Finland, and Iceland, effective July 1, 2021.
"We are pleased to partner with Algam Nordic given their market expertise, well-established reseller network and experienced staff," says Ron Marchant, Senior Director Sales & Marketing, QSC EMEA. "They are a great fit for QSC."
"For over 50 years, QSC has been a leading Pro Audio manufacturer, and its Live Sound portfolio will be a wonderful addition to our distribution offering," says Örjan Kylhammar, CEO, Algam Nordic. "We look forward to representing QSC and providing our customers with their innovative amplifiers, digital mixers and loudspeakers."
Algam Nordic is part of Algam Group, the largest MI and Pro Audio distribution company in Europe, and distributes musical instruments, audio and lighting products in the Nordic and Baltic region.
About QSC
Founded over five decades ago, QSC is a globally-recognized leader in the design, engineering and manufacture of award-winning high-performance loudspeakers, digital mixers, power amplifiers, audio processors, digital cinema solutions, and the Q-SYS™ software-based audio, video and control ecosystem. Offering reliable, scalable and flexible solutions for professional installed, portable, production, corporate and cinema applications, QSC puts customers first with its highly-acclaimed sales, service, and support networks worldwide.
For More Information
QSC Press Contact:
Kristine Fowler | Digital Marketing Manager
714.624.4527 | email: [email protected] | www.qsys.com
QSC Press Contact (EMEA and South Asia):
Vanessa Genesius | Marketing Communications Manager
+49.7261.5695.372 | email: [email protected] | www.qsys.com