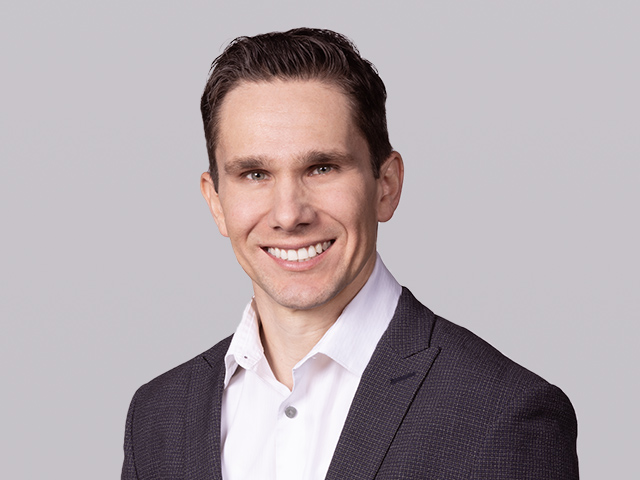 Q-SYS Promotes Patrick Heyn to Vice President Marketing, Americas
Costa Mesa, California (October 27, 2022) – [Fr, Es, De] – Q-SYS is pleased to announce the promotion of Patrick Heyn to Vice President of Marketing, Q-SYS Americas. In this new role, Heyn will continue to lead the Product & Platform Marketing team and Training department for the Americas while continuing to support and collaborate with Q-SYS Marketing teams in all regions.
"Patrick led the charter effort to redefine the training experience in our industry with a distinctly different focus on engaging, memorable human learning experiences, resulting in the award-winning Q-SYS Training Series. He later applied a similar experiential approach in marketing to the Q-SYS audio, video and control Platform," says Chris Humphrey, Senior Vice President, Marketing, Q-SYS. "Just recently, he designed a state-of-the-art Q-SYS production and remote training studio and debuted it to thousands of customers and partners during a recent global launch event, ushering in a new standard for customer and partner messaging."
"The technological narrative of the Q-SYS Platform has always been unapologetic in its decision to stand out in a crowd, and I'm thrilled to infuse that same mindset in our storytelling efforts in marketing and training," says Heyn. "I look forward to continuing this momentum and building on the teams' capabilities as we continue to showcase our ever-evolving Platform and Ecosystem."
About Q-SYS
Make AV smarter. Q-SYS is a cloud-manageable audio, video and control (AV&C) Platform built around a modern, standards-based IT architecture. Since its inception in 2009, it has been architected to deliver personalized, connected and engaging AV experiences.  With established solutions across corporate, education, hospitality, venues & events, cinema, government, healthcare, and transportation, Q-SYS redefines what is possible for live and virtual experiences by uniting hardware and software partners, developers, and creators.
For More Information
Press Contact:
Kristine Fowler | Sr. Digital Marketing & Global Communications manager
714.624.4527 | Emal: [email protected] | qsys.com
Press Contact (EMEA & South Asia):
Sandra Rothe | Media & PR Manager
+49 7261 6595 372 | Email: [email protected] | qsys.com