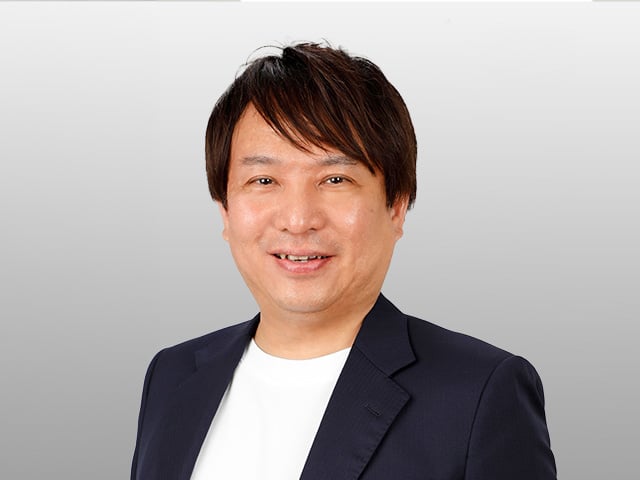 Junya Kawai Joins Q-SYS Japan as National Sales Manager
Costa Mesa, Calif. (August 29, 2023) – [Ja] – Q-SYS, a division of QSC Asia, Ltd., is pleased to welcome Junya (Jun) Kawai as National Sales Manager, Japan. With the growing Q-SYS business in Japan, Kawai will be responsible for the system integration market in the region.
Kawai has been part of the AV/IT industry for over 20 years and was instrumental in bringing various Q-SYS products to Japan during his time as Marketing Manager for Onkyo Tokki. Kawai is not only a skilled marketeer, but he also gradually shifted focus to become Sales Manager, Integrated Systems for Shure Japan. Kawai's experience and background will help take Q-SYS Japan to the next level of business growth.
"We are very excited to have Jun joining our team in Japan," says Andy Pearce, Senior Director, Southeast Asia and Pacific, Q-SYS. "With the increasing need for a cloud-based and fully integrated AV&C solution from industries in Japan, we are confident that the Q-SYS Platform and Ecosystem will exceed customer expectations with its flexibility, ease of integration, and holistic user experience."
With Kawai joining the Japan team, Q-SYS is in a much better position to serve different user groups. Ichi Katsumoto will continue to look after Q-SYS distribution and cinema partners while Wataru Yuasa will support the team as the System Application Engineer. This growing team will bring an even better Q-SYS experience to more users in the market.
"I am very excited to join Q-SYS. The Platform is already an established solution in many sites and venues, but Japan is still a market full of potential," says Kawai. "I look forward to using the experience, knowledge, and connections I have gained over the past 20 years to support the growth of the Q-SYS brand."
About Q-SYS
Make AV smarter. Q-SYS is a cloud-manageable audio, video and control (AV&C) Platform built around a modern, standards-based IT architecture. Since its inception in 2009, it has been architected to deliver personalized, connected and engaging AV experiences. With established solutions across corporate, education, hospitality, venues & events, cinema, government, healthcare, and transportation, Q-SYS redefines what is possible for live and virtual experiences by uniting hardware and software partners, developers, and creators.
Q-SYS and QSC Pro Audio are divisions of QSC, LLC. For QSC's legal entities and global presence, please see qsc.com/contact-us/ and qsys.com/contact-us/.
For More Information
QSC Press Contact:
Kristine Fowler | Sr. Digital Marketing & Global Communications manager
714.624.4527 | Email: [email protected] | qsys.com
Press Contact (EMEA & South Asia):
Sandra Rothe | Media & PR Manager
+49 7261 6595 372 | Email: [email protected] | qsys.com