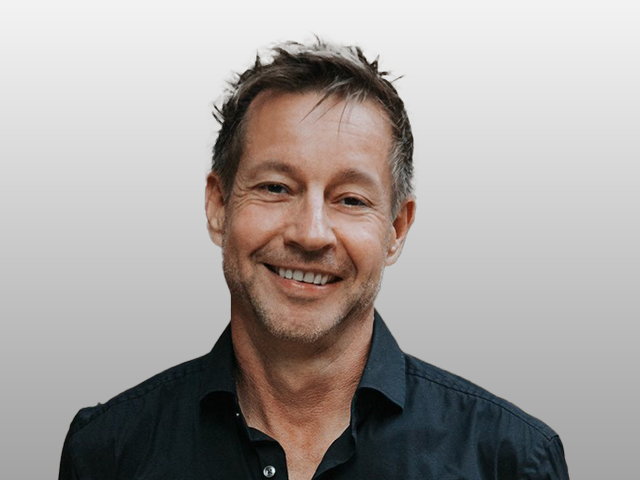 Christopher Jaynes Joins Q-SYS as Senior Vice President of Software Technologies
Jaynes to lead Q-SYS software engineering and advanced research
Costa Mesa, Calif. (May 1, 2023) – [De, Fr, Es, Zh] – The Q-SYS division of QSC is pleased to welcome Christopher Jaynes as Senior Vice President of Software Technologies. In this role, Chris will lead Q-SYS software engineering as well as advanced research and technologies including artificial intelligence/machine learning, cloud and data.
Jaynes is a passionate and accomplished leader who believes the innovative use of current and emerging technologies can solve complex challenges in human-technology interaction, create new market opportunities, and positively impact our world. He founded Mersive Technologies in 2006 to support a more collaborative and engaging workplace, and grew the company into a leader in wireless media streaming with over 300,000 locations around the globe. Before founding Mersive, Jaynes was a professor of computer science and Director of the Center for Visualization and Virtual Environments at the University of Kentucky, where he conducted research in artificial intelligence and human-computer interaction technologies.
He received his Bachelor of Science degree with honors from the School of Computer Science at the University of Utah and went on to receive his Doctoral degree at the University of Massachusetts, Amherst. His work has led to over 100 published scientific articles, a book on human-computer interaction and over 30 patents. For his work in computer vision, he received the National Science Foundation CAREER award, which recognizes leaders in their scientific field. In 2019, he received the Ernst and Young Entrepreneur of the Year award.
"As a rapidly growing technology business with substantial investments in software technologies and new product development, leadership in software engineering and advanced research is paramount," says Jatan Shah, President and Chief Operating Officer, Q-SYS. "Chris is a distinctive leader and recognized innovator in our industry, and we could not be more thrilled to have him join us."
"Part of what makes the Q-SYS Platform and Ecosystem so exciting are the possibilities to create and deliver new software-based capabilities that generate market opportunities and improve people's lives," says Jaynes. "I look forward to working with the Q-SYS team to fulfill the organization's vision to create the next chapter in AV experience innovation." 
About Q-SYS
Make AV smarter. Q-SYS is a cloud-manageable audio, video and control (AV&C) Platform built around a modern, standards-based IT architecture. Since its inception in 2009, it has been architected to deliver personalized, connected and engaging AV experiences.  With established solutions across corporate, education, hospitality, venues & events, cinema, government, healthcare, and transportation, Q-SYS redefines what is possible for live and virtual experiences by uniting hardware and software partners, developers, and creators.
For More Information
Q-SYS Press Contact:
Kristine Fowler | Sr. Digital Marketing & Global Communications Manager
714.624.4527 | Email: [email protected] | www.qsys.com
Press Contact (EMEA & South Asia):
Sandra Rothe | Media & PR Manager
+49 7261 6595 372 | Email: [email protected] | www.qsys.com