Q-SYS accessories are non-network system add-ons for mission-critical installations and life safety requirements. You can add auto-switching power amplifier redundancy (up to eight channels per accessory) and automated verification of loudspeaker line integrity, even in real time.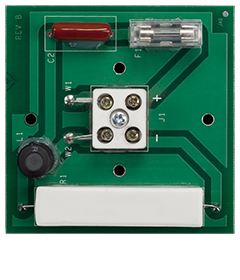 PTL-1
Q-SYS™ Pilot Tone Load Accessory
The PTL-1 is a Q-SYS accessory that provides an end-of-line 22 kHz impedance soak for 70V and 100V distributed loudspeaker circuits. Used in combination with Q-SYS DataPort or CXD platform amplifiers, the PTL-1 allows the Q-SYS system to monitor shorts, opens, and other faults in a loudspeaker line, even in real time.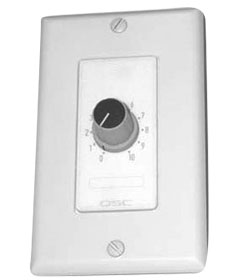 WCP-1 / WCP-2
The WCP-1 and WCP-2 are wall control plate accessories for QSControl.net network audio system components, such as Basis, RAVE, and DSP products. They allow an installer to create simple, non-computer user interfaces for these products in sound systems.
DAB-801 (discontinued)
Q-SYS™ Amplifier And I/O Frame Backup Accessory
The DataPort Amplifier Backup Panel provides the ability to add true N+1 amplifier redundancy to any Q-SYS system, plus the ability to automatically switch amplifier input sources from a primary I/O Frame to a backup I/O Frame. This provides redundancy, emergency paging, and other functionality required for many Life-Safety and Evacuation or mission-critical audio systems.