---
Dataprobe
Dataprobe provides flexible, customizable power and network management solutions. The iPIO Ethernet I/O product range allows users to transport contact closure data over Q-LAN. Q-SYS recently developed a control plugin that allows for simple integration of the iPIO family of devices into the
Q-SYS Ecosystem.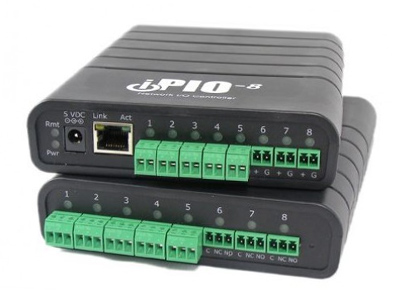 iPIO-2, iPIO-8, iPIO-16
Integration Type: Q-SYS Control Plugin
Description: Q-SYS Control plugin allows for configuration and monitoring of Dataprobe iPIO Ethernet I/O devices within the Q-SYS environment. Users can change output relay state (on/off) and monitor relay input status from a Q-SYS touch screen controller.

The plugin is available to download with Q-SYS Designer Asset Manager, a web-based repository accessible through Q-SYS Designer Software.